AAHA! nets
record donations

for HOV

AAHA! An Auction of Heirlooms and Art netted $320,000 for Hospice of the Valley, with proceeds benefitting patients and families. It was a record-breaking amount raised in celebration of the not-for-profit agency's 40th anniversary, up from $300,000 last year.

The signature fund-raising event, held Feb. 25 at the Arizona Biltmore, drew 440 people who bid on art, collectible pieces and one-of-a-kind experiences at silent and live auctions. Guests strolled the red carpet as dynamic string quartet Urban Electra set the mood for a night of "fun-raising," dining and dancing. Bobby D with Call to Auction stirred up excitement for our dazzling raffle prize—a diamond tennis bracelet.

The evening's "Fund-A-Need" was the Susan Levine Legacy Fund for Charity Care, which drew $111,000 in donations. The fund pays for the basics of caring for patients without Medicare or insurance and for many tender extras that bring added comfort. 
Fund-a-Need
Our charity care program supports compassionate services for patients and families.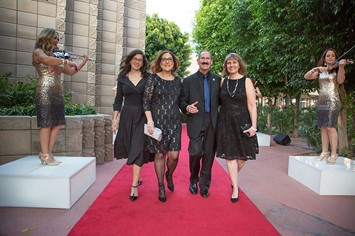 Rachel and Deb Behrendt, Jerry Smithson, Margie Burke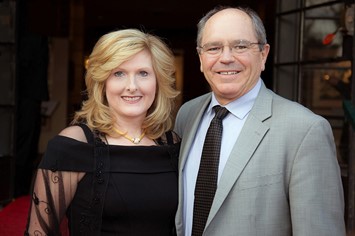 Debbie and Lynn Shumway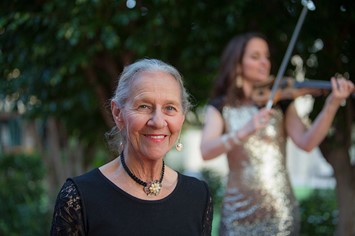 Judi Glass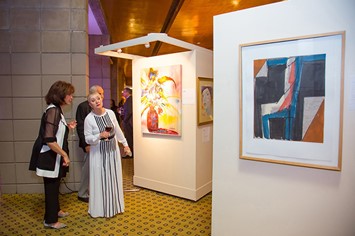 Silent auction room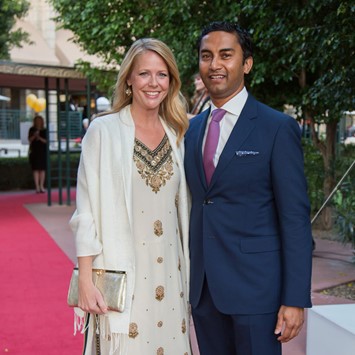 Laurel and Debashis Chowdhury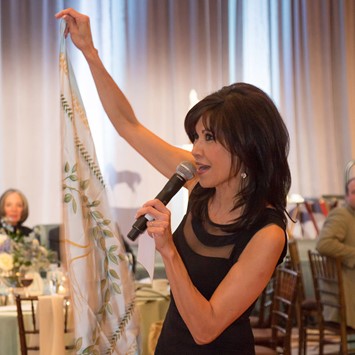 Lin Sue Cooney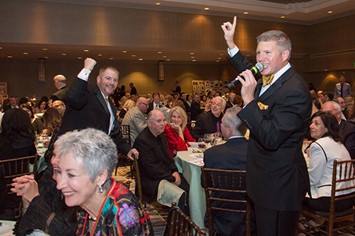 Auction scene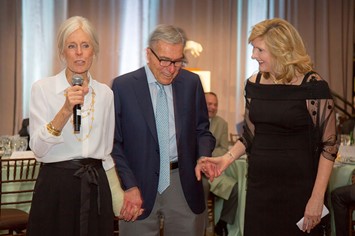 Susan and Bill Levine, Debbie Shumway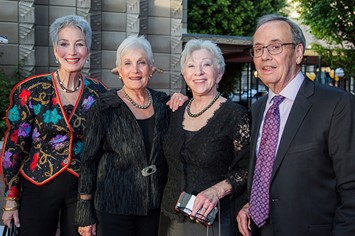 Freddie Lieberman, Carol Kern, Joan and Mike Friedman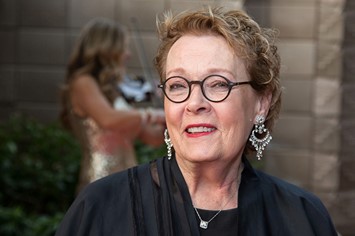 Pat Nulman
Some of the top auction items included:
Paul Gauguin Cruise to Tahiti and the Society Islands (for two).
"Take Five" painting by Elaine Coffee.
New England Get Away to Stowe Mountain Lodge and two-night stay at the Copley Fairmont in Boston.
Tarbell's Chef Dinner for eight in the Wine Store with wine pairings by Mark Tarbell.
Pegasus with Folded Wings sculpture by Carl Dahl.
Arcadia Farms private party champagne lunch for 18.
Unique items were:
A day with Sheriff Paul Penzone at Lake Patrol.
Lunch with the mayor.
Ride Along with Arizona Republic dining critic Dominic Armato.
Thank you

to our sponsors:

Accu-Care Cremation and Funeral Services
Apria Healthcare
APS
Avnet
Blue Cross® Blue Shield® of Arizona 
(An independent licensee of the Blue Cross and Blue Shield Association)
Cancer Treatment Centers of America
Canterbury Consulting
CenturyLink
Coldwell Banker Community Foundation, Arizona
Crawford and Kline PLC
Dignity Health
Donley Plumbing and Air
Imagine Technology Group / SHARP
MRA Associates
National Bank of Arizona
OnePoint Patient Care
Prisma
Raymond James Financial Services, Inc.
Snell & Wilmer LLP
SRP
Universal Background Screening
Valley of the Sun Jewish Community Center
Valley Toyota Dealers
Verizon
Wells Fargo
Willis Towers Watson