HOV Pro-Am Golf Tournament Gallery
Hospice of the Valley's 19th annual Pro Am Golf Tournament presented by Cigna Healthcare of Arizona was held April 13 at Grayhawk's Raptor Course. It was a fun, productive and meaningful day out on the course to raise crucial funds for Hospice of the Valley's programs and services. The tournament began with a shotgun start and ended with an exciting pro playoff, awards ceremony and reception. The tournament boasted a $10,000 professional purse and this year, showcased 21 pros from the Southwest Section of the PGA, along with 84 amateur golfers.
This was the 19th year that Jay Hoselton has organized the tournament, raising a grand total of $781,000 for Hospice of the Valley ($32,791 this year). The first-place amateur foursome was Risas Dental & Braces. The first-place pro was Marty Jertson, who beat RW Eaks in a sudden death playoff that went two holes. Both professionals managed to shoot a 4 under par 68.
Thank you

to our sponsors:

Alliance Lumber, Truss, EWP & Hardware

Apria Healthcare

Cigna Healthcare of Arizona

Imagine Technology Group/SHARP

McKesson Medical-Surgical

OnePoint Patient Care

Risas Dental and Braces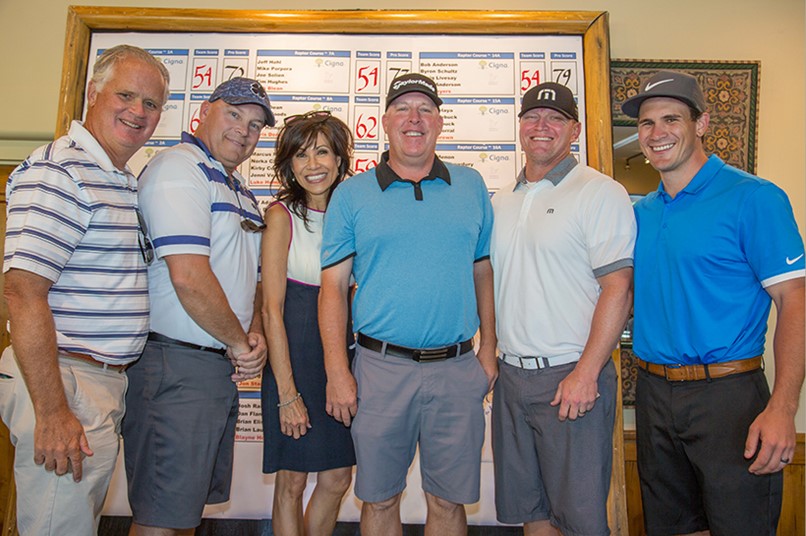 First place foursome Risas Dental and Braces with Lin Sue Cooney and pro Ben Weir (middle)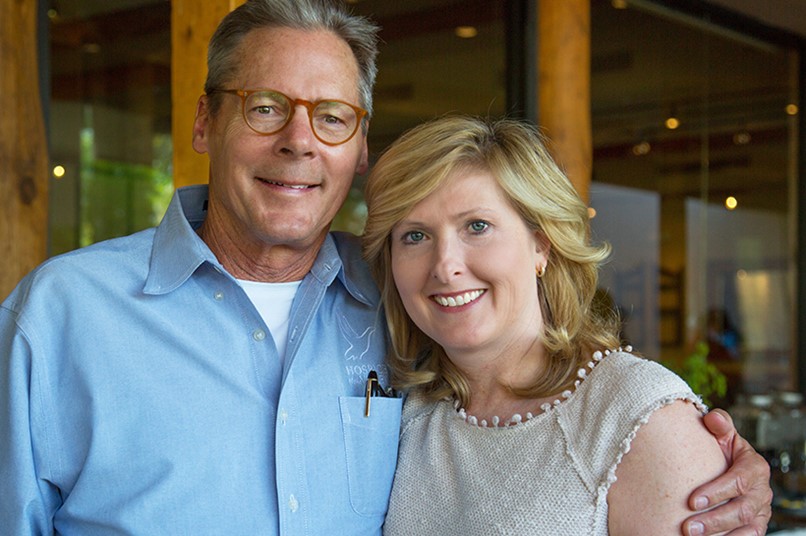 Tournament Chair Jay Hoselton, and Executive Director Debbie Shumway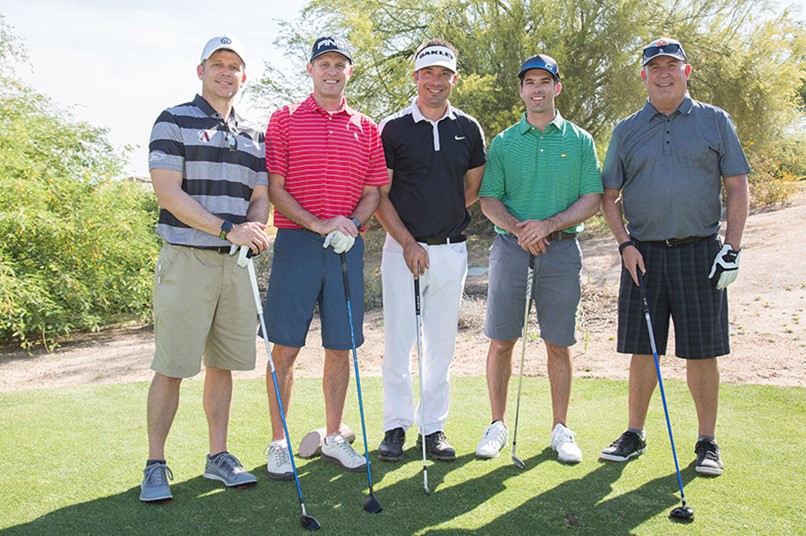 Craig Livesay, Mark Anderson, Professional Jim Meyers, Byron Schultz, and Bob Anderson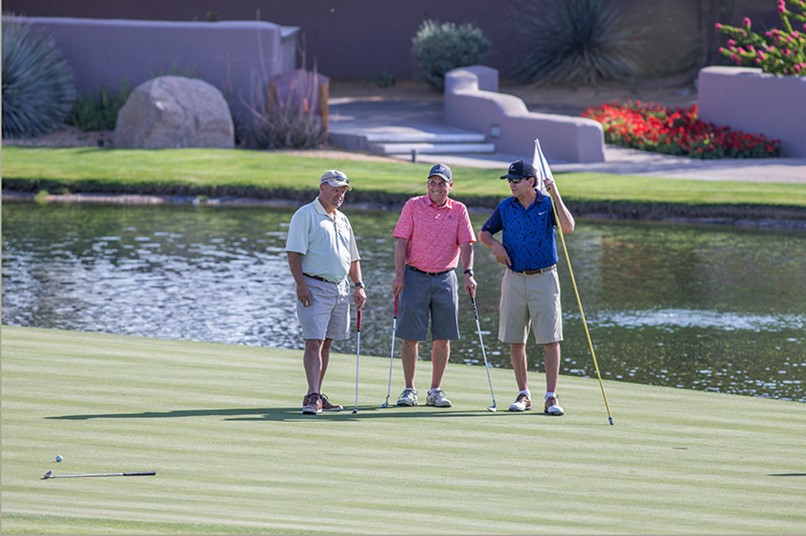 Vic Ferreira, Mike Katz, and Brad Schoen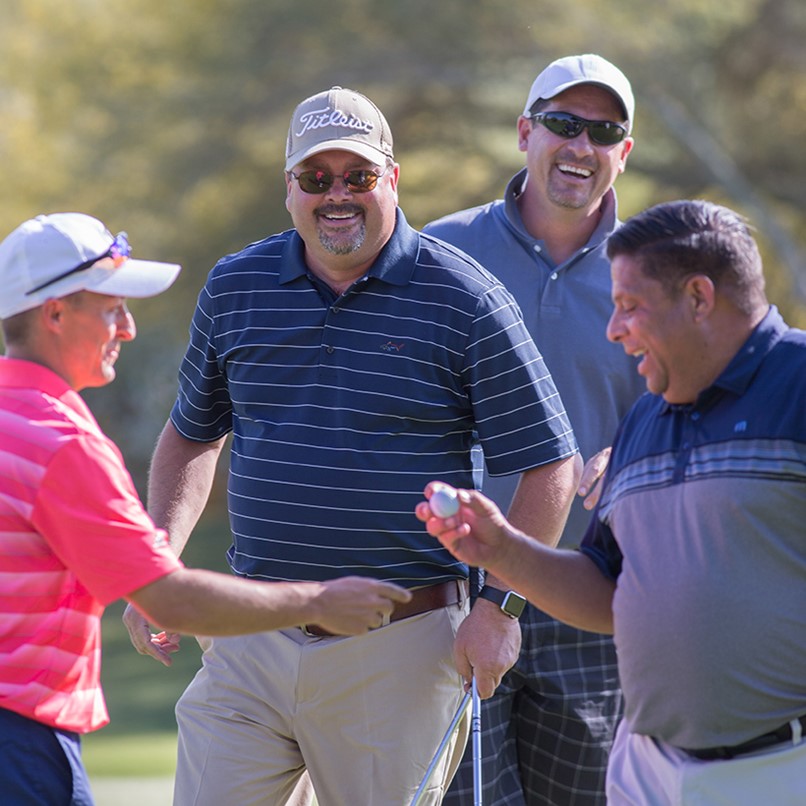 Brandan Kelly, Greg Clark, Phil Bevacqua, and Matt Desmit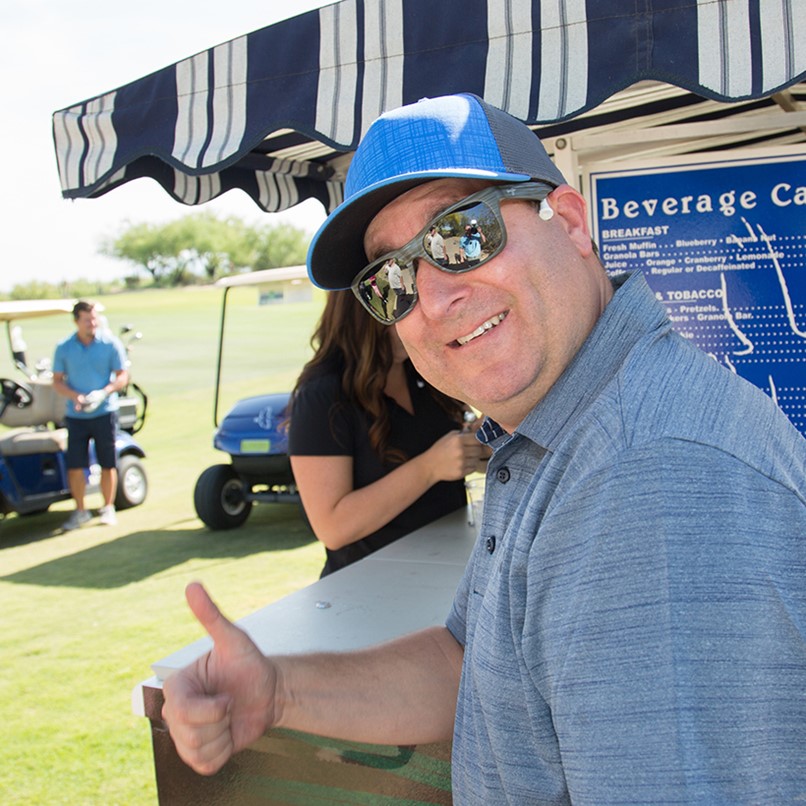 Josh Raimondi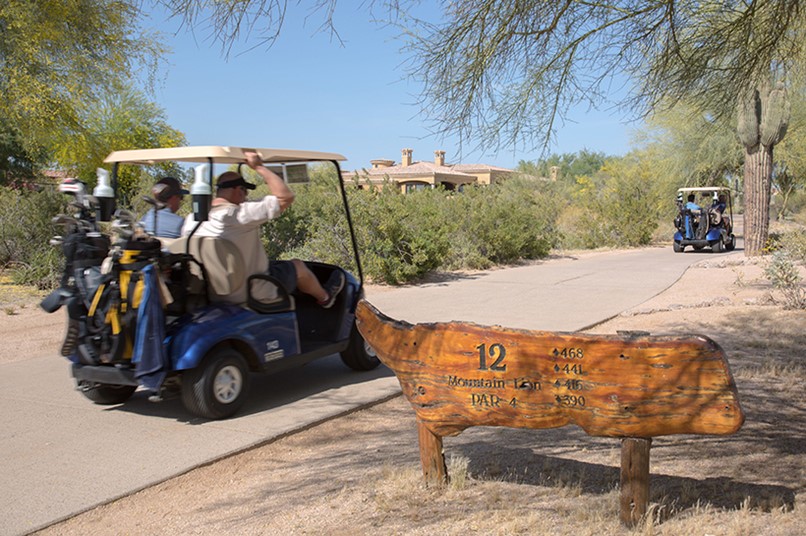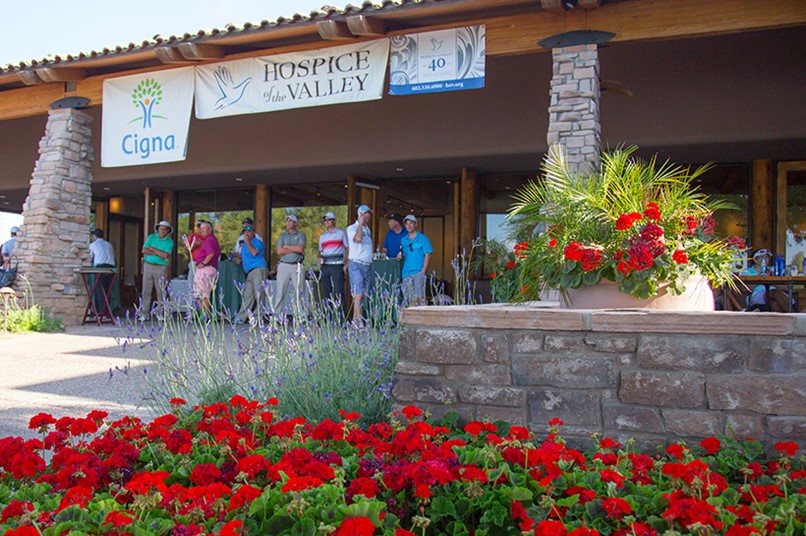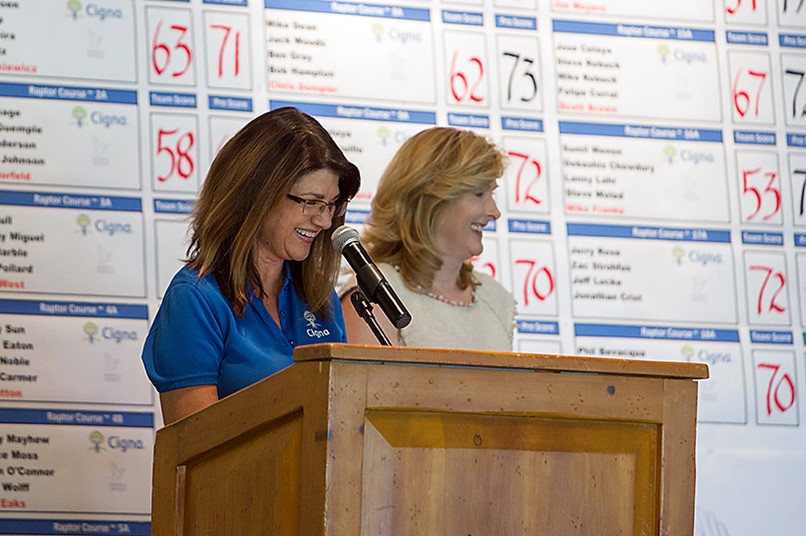 Liz Roth, Cigna Healthcare of Arizona and Debbie Shumway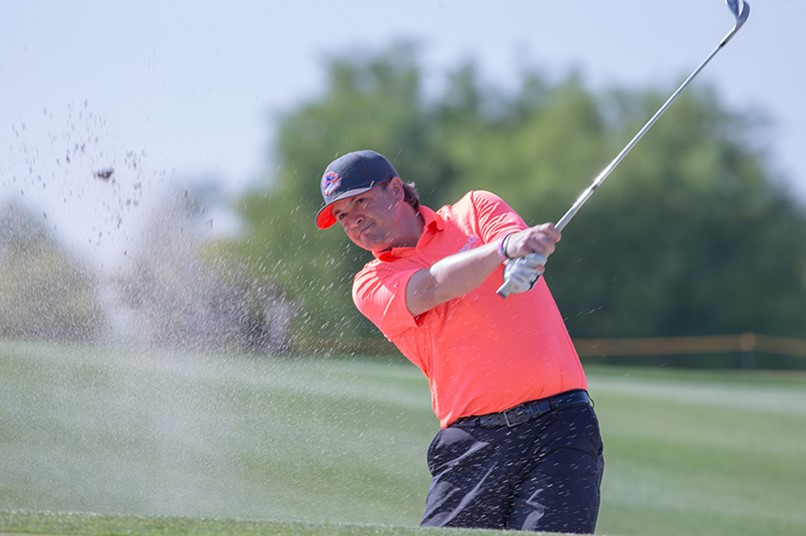 Zac Strohfus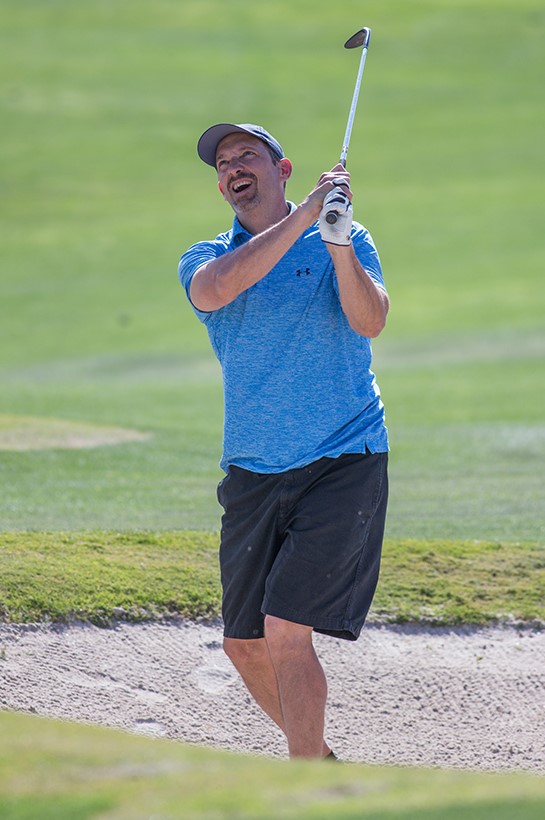 Steve Rebuck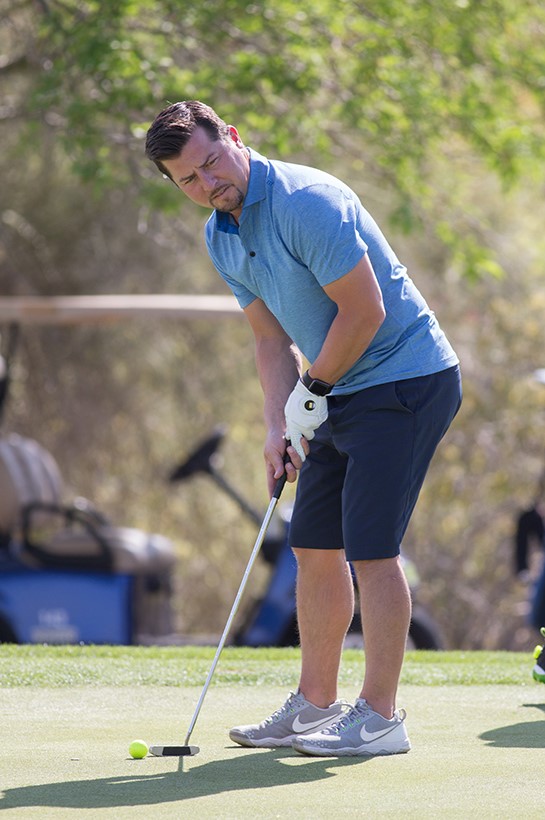 Brian Elison