We're
here

for you

When you need round-the-clock care, Hospice of the Valley has nine inpatient care homes located conveniently throughout the Valley to serve people in their communities.

Located in Chandler, the Dobson Home was first built in 1939 as the family residence and sheep farm of Francis Roy and Pauline Dobson, who had two children. Hospice of the Valley hired John Eden of Eden Architects to triple the size of the historic structure, while preserving the original home. The Dobson Home opened in 2004 with 11 beds, all private rooms. It still has the look and feel of a family home and ranch, with ample grounds and a lovely patio.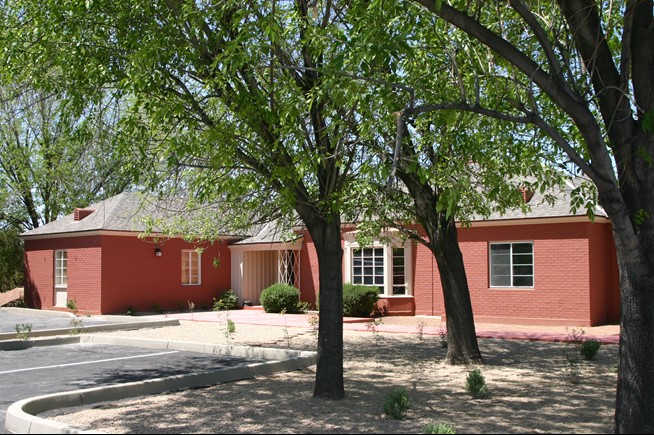 Stays in our inpatient care homes are short-term—a transitional time to control symptoms until the patient can return home or be cared for in another setting.
You can always give us a call 24/7 and we'll be happy to help.  
Call now: (480) 786-1900.
1188 N Dobson Rd, Chandler, AZ 85224