We're
here

for you

When you need round-the-clock care, Hospice of the Valley has nine inpatient care homes located conveniently throughout the Valley to serve people in their communities.

Located in Chandler, the Dobson Home was first built in 1939 as the family residence and sheep farm of Francis Roy and Pauline Dobson, who had two children. Hospice of the Valley hired John Eden of Eden Architects to triple the size of the historic structure, while preserving the original home. The Dobson Home opened in 2004 with 11 beds, all private rooms. It still has the look and feel of a family home and ranch, with ample grounds and a lovely patio.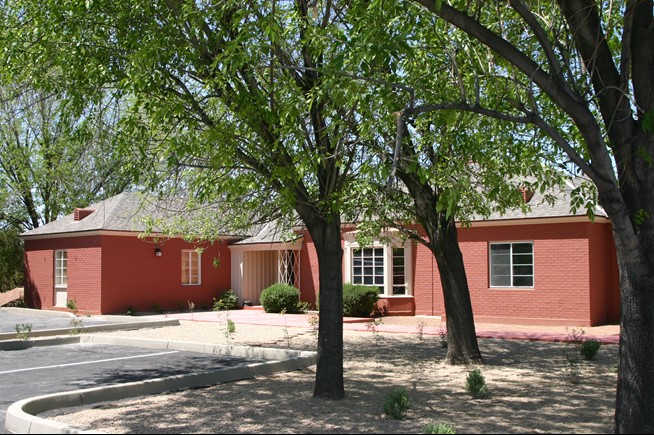 Stays in our inpatient care homes are short-term—a transitional time to control symptoms until the patient can return home or be cared for in another setting.
You can always give us a call 24/7 and we'll be happy to help.  
Call now: (480) 786-1900.
1188 N Dobson Rd, Chandler, AZ 85224
Ernie Borgoyne
★★★★★ Google Review
My wife was there for 4 days before passing peacefully. The staff was wonderful and caring. The facility was so warm and comfortable. It was like staying with a loving family member. Hospice of the Valley is a treasured sanctuary in the desert. Thank you.
Ursula C.
★★★★★ Google Review
My mom passed away Thursday, April 15, 2021. The staff was super awesome! When I showed up? There was someone sitting with her and had music on. Anything we asked them to do? They did it without hesitation. I can't thank them enough for taking care of my mom even though she didn't last 24 hours. I will never forget your hospitality and professionalism. Thank you! Thank you!!
Adriana Vargas
★★★★★ Google Review
I would like to thank you from the bottom of my heart; we appreciate all the care you gave my mother. My family is truly grateful. Especially the room to the patio that gave my whole family time to spend with her. Thank you.