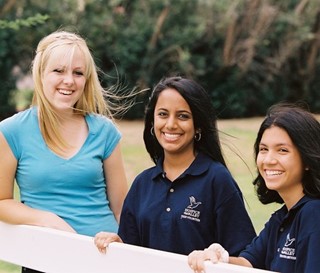 Making a
difference.
Our teen volunteers visit patients for two hours each week and brighten their days with conversation, reading, playing games, listening to music, or sharing other activities of mutual interest.
Volunteering with Hospice of the Valley can even be a springboard to a career in healthcare and serving others.
WHAT'S IN IT FOR YOU?
Community service hours for your high school, the National Honors Society, or other club.
Satisfaction from making a personal connection with a patient who appreciates you.
The opportunity to make friends with other teen volunteers.
Training that will prepare you to interact with patients and their families.
Experience in a professional setting with a well-respected organization.
In addition, high school seniors with 50 hours of service as a Hospice of the Valley volunteer are eligible to apply for our Teen Scholarship Program, which awards college scholarships.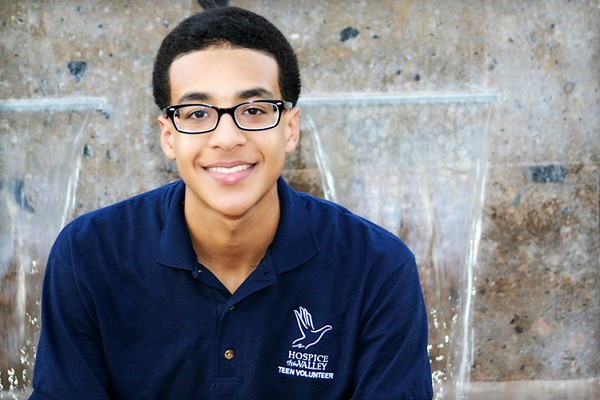 WHAT'S REQUIRED?
You must be a high school student residing in Maricopa County.
A commitment to volunteering 2 hours per week.
An interest in visiting and spending time with patients.
Completion of a one-day orientation.
Teen Volunteer Testimonials
Nhi Van
"Hospice is a place where I feel like it's my second family. Knowing that I can help other people, especially at the end of their lives, is really amazing. It makes you smile from the Inside out."
Kara Smith
"When my initial visit was over with my patient, he made me promise I would come back. Sharing stories, reading and just being together with someone who deeply appreciates the time we spend with them makes being an HOV volunteer a unique experience. Even though I spend one hour a week with my patient, to him it is timeless."