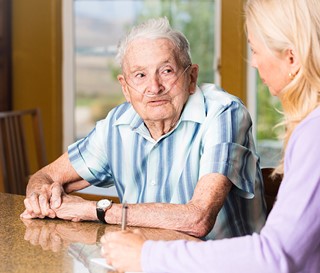 Breathing

is the rhythmic movement of air into and out of the lungs.

We don't think about how effortless the act of breathing is—until it changes. People with chronic lung disease, cancer, neuromuscular disease or other conditions can experience breathing difficulties that interfere with daily living.

Breathlessness or shortness of breath may limit your ability to walk down the street or across a room. It may be difficult to lift your grandchild or a bag of groceries. These changes can be stressful and frightening. Hospice of the Valley's innovative Pulmonary Resource Program provides care, support and education to palliative care and hospice patients. Our team works with you, your family caregivers, physicians, healthcare team, palliative care and hospice team to develop an individualized plan of care based on your preferences and goals.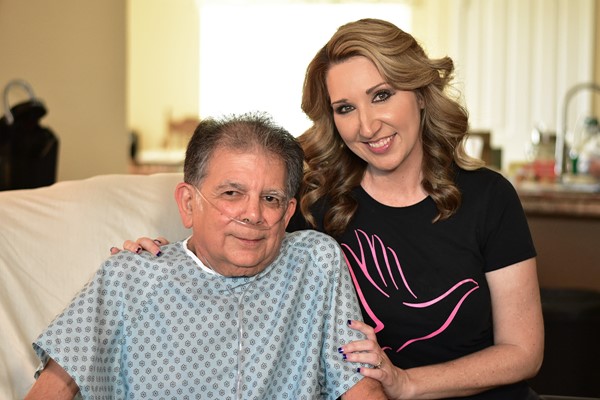 We come to
you
Hospice of the Valley's Pulmonary Resource Team makes home visits with your nurse and provides consultation to the team regarding your care. Services include: 
Providing information and education on chronic lung diseases (chronic obstructive pulmonary disease, idiopathic pulmonary fibrosis, pulmonary hypertension), lung cancer, head and neck cancer and neuromuscular disease (amyotrophic lateral sclerosis).
Managing symptoms such as breathlessness/shortness of breath and cough. In addition to inhaled and oral medicine for breathlessness, it may be helpful to use a handheld, table or floor fan; practice breathing and relaxation techniques; and pace activities.
Evaluating and individualizing home respiratory equipment such as oxygen therapy, small volume nebulizer, mucus clearance devices, continuous positive airway pressure (CPAP), and bilevel positive airway pressure (BiPAP™).
Recommending strategies to simplify everyday tasks by planning, prioritizing, and pacing to help conserve energy.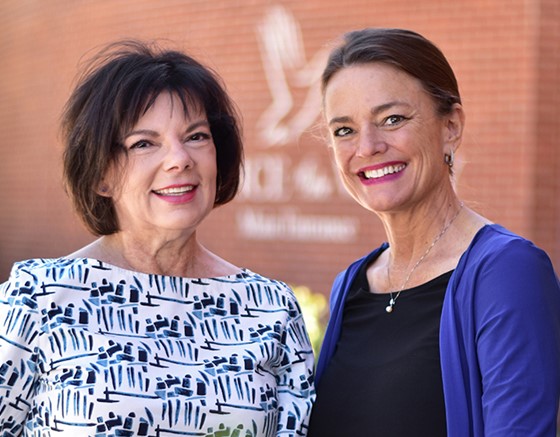 Ann Schneidman (left) is a pulmonary clinical nurse specialist and director of the Pulmonary Resource program. Gretchen Stanton (right) is a registered respiratory therapist.
Ann's contributions to the care of patients and families have been recognized nationally and internationally. In 2016, she was selected as the Certified Hospice and Palliative Nurse of the Year. In 2014, she was a recipient of an Innovation Award from the International Journal of Palliative Nursing. Gretchen Stanton volunteers as a co-facilitator for the American Lung Association of Arizona's Better Breather Club and is active in professional organizations.