Furry friends bring

smiles

.
You and your best friend can become part of our Pet Connections program. Join our menagerie of dogs, cats, rabbits and miniature horses!
A great therapy animal is friendly, confident, calm and likes visiting people. Dogs should be controllable on a leash, welcoming to strangers, non-aggressive with other dogs and have basic obedience skills. All pet teams must be evaluated and registered with a national pet therapy organization. We can assist you in navigating the registration process. Teams also are required to complete a comprehensive training program.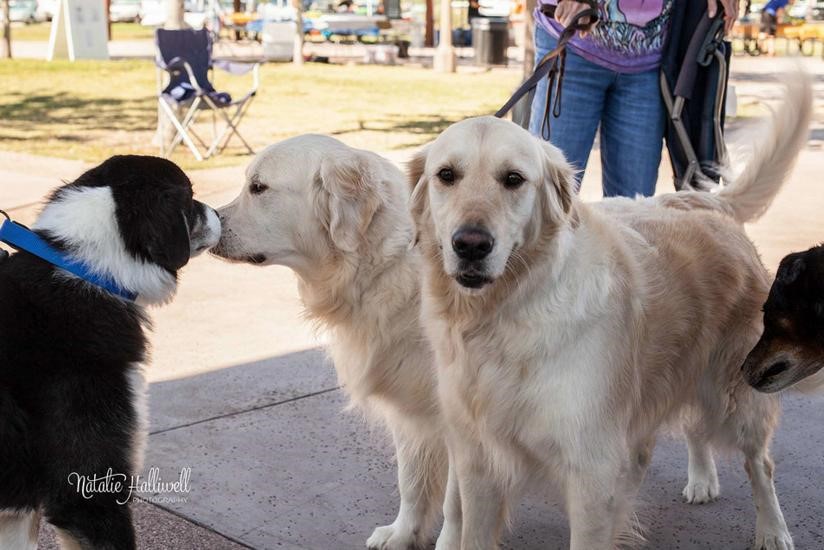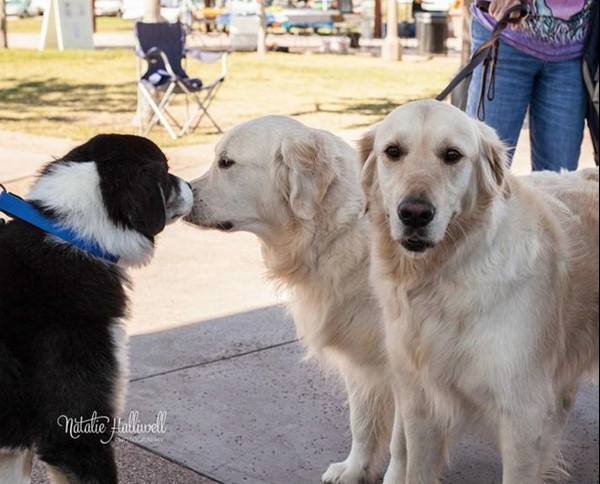 Pet therapy teams typically visit with patients from one to two hours per week in many different settings: skilled nursing and assisted living facilities, group homes, patients' private homes, and inpatient hospice homes.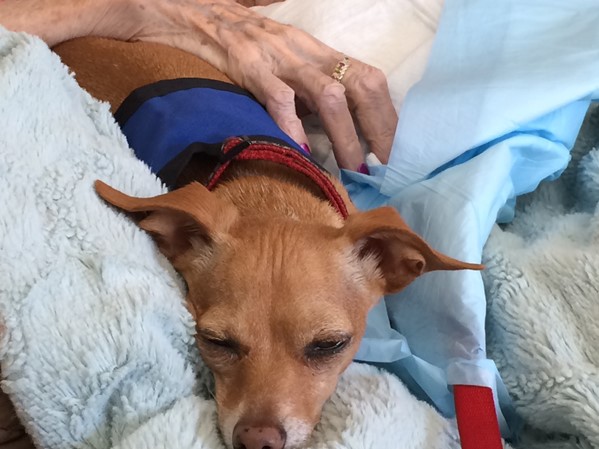 We have 90 Pet Connections Teams! To find out more, call (602) 636-6336.
Meet some of our therapists
Mac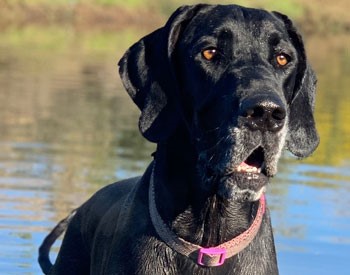 Breed:
Great Dane
My Human Partner:
Chas Quinn
I've been an HOV Volunteer since:
2020
My interests, hobbies & talents:
Since being re-homed a year ago, I have made myself quite at home. I always have a toy in my mouth and will find my precious Marmaduke (minus the ears) anywhere my humans hide it. I love lounging on the couch, playing with my Husky sister, watching the cats, soft-mouthing the faces of those I love and going for long walks in the riverbed. I can always be found inches away from the family members, if not on their laps or leaning on them (a neighbor suggests my name be changed to Eileen).
My work at HOV:
Visiting for HOV has been an honor and falls right in my wheelhouse of wanting to give and get love 24/7. Given my size (a mere 120 pounds and 34 inches tall at my shoulders), people don't even need to bend over to connect with my eyes or pet me. I have enjoyed sharing my love with those who really need it. Given my silly personality, hopefully I provide a moment or two of levity. My HOV job has also been most beneficial for me to become more confident and comfortable with the car and new spaces. Win, win! Love my job!
Poppy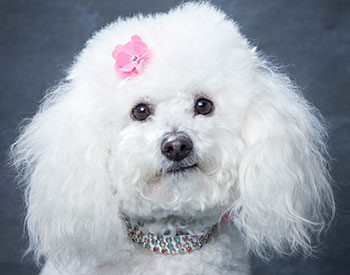 Breed:
MaltiPoo
My Human Partner:
Rachel Freed
I've been an HOV Volunteer since:
2019
My interests, hobbies & talents:
My favorite thing to do is cuddle. I can get comfortable just about anywhere, with anyone. I also just love treats and will start doing tricks as soon as I see or smell them. 
My work at HOV:
I must admit it—as much as my work is all about the clients and their families, I just love all the attention I get on visits. The rewards are THE best. Everywhere I go people always comment on how soft my hair is and they love the pretty bows I wear. (Thanks, mom, for taking such good care of me and my hairdo.) After I briefly sniff out the surroundings where I'm visiting, I quickly settle in and find a cozy spot to sit and be pet. Ahhh….see what I mean? The best!
Support Group
Pets are part of our families. Losing their constant companionship and unconditional love can be devastating. Hospice of the Valley hosts a Pet Loss Support Group for those grieving the loss of their beloved companion.