Furry friends bring

smiles

.
You and your best friend can become part of our Pet Connections program. Join our menagerie of dogs, cats, rabbits and miniature horses!
A great therapy animal is friendly, confident, calm and likes visiting people. Dogs should be controllable on a leash, welcoming to strangers, non-aggressive with other dogs and have basic obedience skills. All pet teams must be evaluated and registered with a national pet therapy organization. We can assist you in navigating the registration process. Teams also are required to complete a comprehensive training program.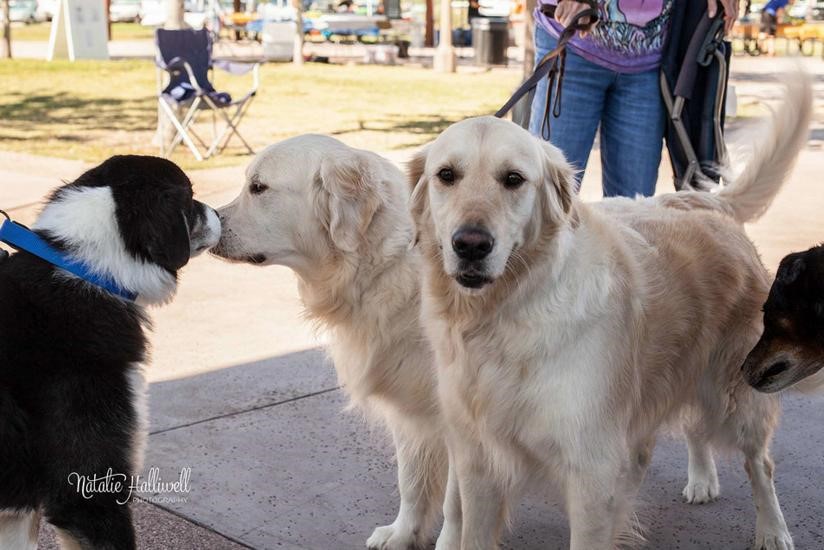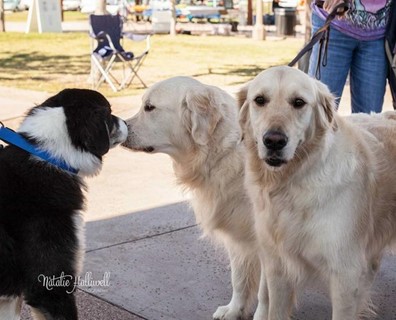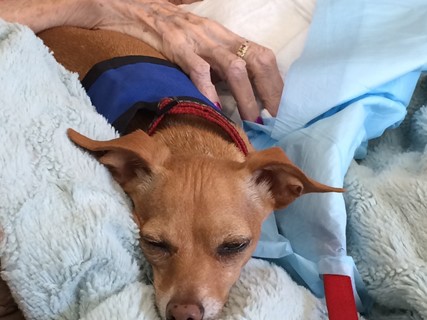 Pet therapy teams typically visit with patients from one to two hours per week in many different settings: skilled nursing and assisted living facilities, group homes, patients' private homes, and inpatient hospice homes.
We have 90 Pet Connections Teams! To find out more, call (602) 636-6336.
Meet some of our therapists
Sully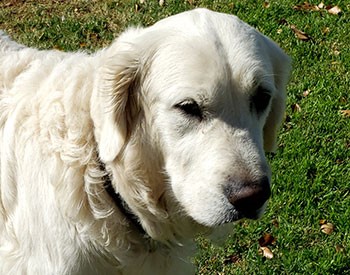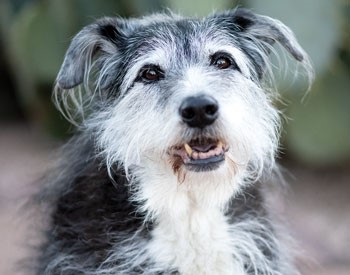 Breed:
English Golden
My Human Partner:
Julie Flynn
I've been an HOV Volunteer since:
2021
My interests, hobbies & talents:
I love to go for rides in the car, visiting folks and playing frisbee.  Pre-covid, my human, therapy dog brother and I visited dog beach in San Diego. That will always be my first love, especially diving into the waves. 
My work at HOV:
I'm newer at this job than is my brother, Mulligan, who also works for HOV. I visit patients for HOV in a group home and in a larger assisted living facility and I love it!
Sadie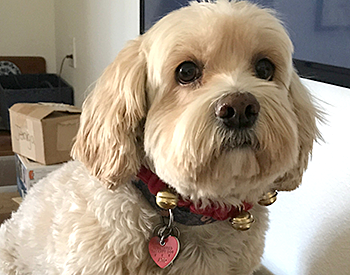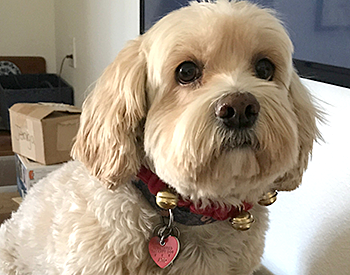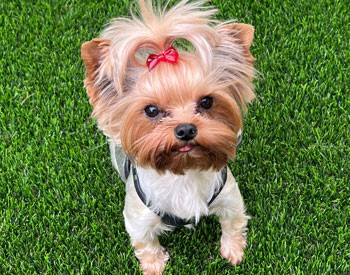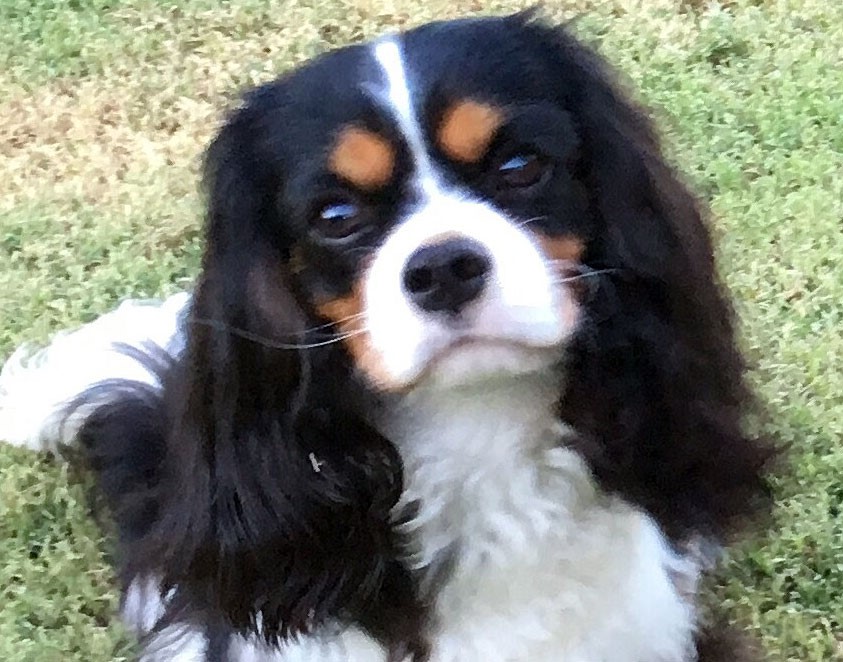 Breed:
Cocker Spaniel mix
My Human Partner:
Robert Parke
I've been an HOV Volunteer since:
2021
My interests, hobbies & talents:
I am a member of the Alliance of Therapy Dogs, a Canine Good Citizen and a member of the HOV Pet Connections team. I previously visited with friends in Colorado until I came to sunny AZ with my dad. My breed is a mixture of Cocker Spaniel, Shi Tzu and Bichon Frise. I enjoy going on road trips, hiking and exploring new places. I may be petite, but I have a good time playing dog games including chase, steal the toy and tug.  
My work at HOV:
What I relish more than anything else is meeting and visiting humankind. I am very affectionate and take great satisfaction in interacting with all people, especially those that need me the most.  I am good at getting humans to give me attention, including but not limited to, rubs in all the right places. I am always ready to meet new folk and share some dog love.
Support Group
Pets are part of our families. Losing their constant companionship and unconditional love can be devastating. Hospice of the Valley hosts a Pet Loss Support Group for those grieving the loss of their beloved companion.