Furry friends bring

smiles

.
You and your best friend can become part of our Pet Connections program. Join our menagerie of dogs, cats, rabbits and miniature horses!
A great therapy animal is friendly, confident, calm and likes visiting people. Dogs should be controllable on a leash, welcoming to strangers, non-aggressive with other dogs and have basic obedience skills. All pet teams must be evaluated and registered with a national pet therapy organization. We can assist you in navigating the registration process. Teams also are required to complete a comprehensive training program.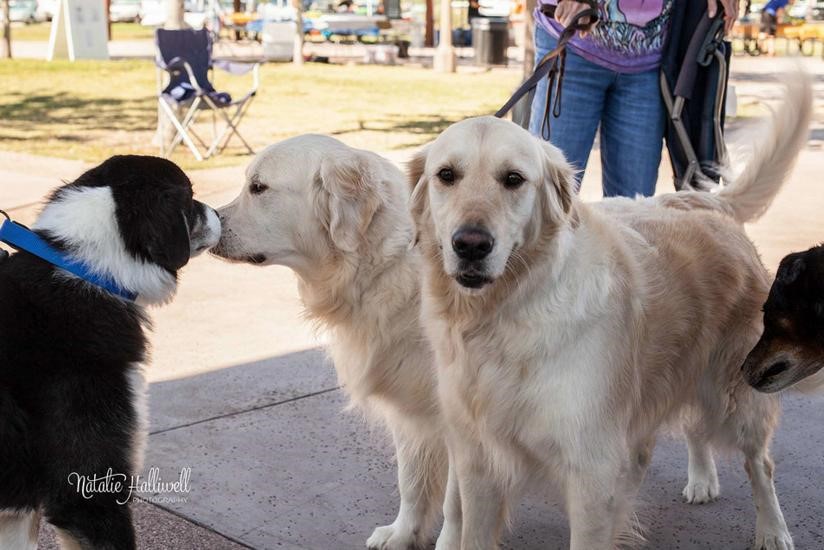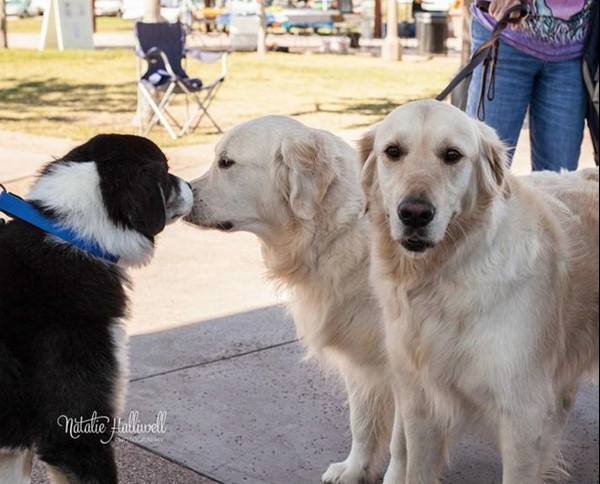 Pet therapy teams typically visit with patients from one to two hours per week in many different settings: skilled nursing and assisted living facilities, group homes, patients' private homes, and inpatient hospice homes.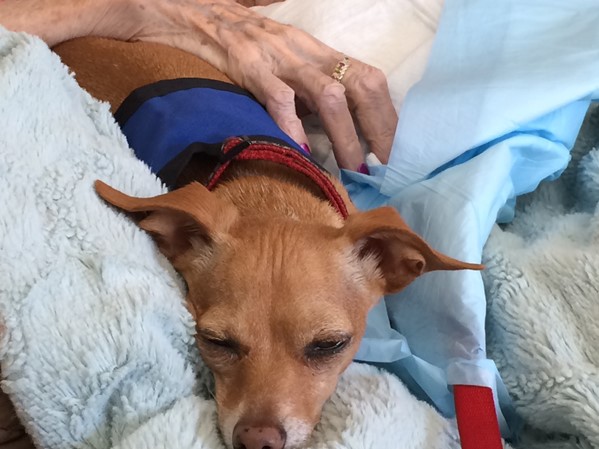 We have 90 Pet Connections Teams! To find out more, call (602) 636-6336.
Meet some of our therapists
Poppy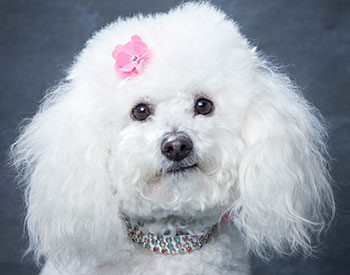 Breed:
MaltiPoo
My Human Partner:
Rachel Freed
I've been an HOV Volunteer since:
2019
My interests, hobbies & talents:
My favorite thing to do is cuddle. I can get comfortable just about anywhere, with anyone. I also just love treats and will start doing tricks as soon as I see or smell them. 
My work at HOV:
I must admit it—as much as my work is all about the clients and their families, I just love all the attention I get on visits. The rewards are THE best. Everywhere I go people always comment on how soft my hair is and they love the pretty bows I wear. (Thanks, mom, for taking such good care of me and my hairdo.) After I briefly sniff out the surroundings where I'm visiting, I quickly settle in and find a cozy spot to sit and be pet. Ahhh….see what I mean? The best!
Max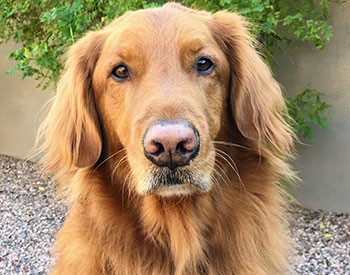 Breed:
Golden Retriever
My Human Partner:
Cindy Nelson
I've been an HOV Volunteer since:
2019
My interests, hobbies & talents:
I absolutely LOVE swimming, but some of my other faves are hiking in the mountains with my humans, eating, going for walks around my neighborhood, eating again, riding in the car, playing chasing around the house with my brother Baldwin (who happens to be a cat). He likes to chase me when I run around with a stuffed animal in my mouth. Did I mention eating? I'm a Golden Retriever, so I'm kind of a foodie, particularly when it comes to bananas and green beans…but NOT necessarily together. I have lots of friends in my neighborhood and I try to see each of them every day. As I've gotten older, I also like to take naps. At night, I sneak up and sleep on my mom and dad's bed, pushing them aside to make more room for myself, but they still love me!
My work at HOV:
On weekends or after a day of work at my mom's office visiting the children, I sure look forward to seeing all my Hospice of the Valley friends at the skilled nursing and memory care facilities. With gusto, I say, "Here I come, the Big Red Dog!" and they greet me with such big smiles. Making new friends is the best part of being with Hospice of the Valley's Pet Connections program!
Support Group
Pets are part of our families. Losing their constant companionship and unconditional love can be devastating. Hospice of the Valley hosts a Pet Loss Support Group for those grieving the loss of their beloved companion.