Furry friends bring

smiles

.
You and your best friend can become part of our Pet Connections program. Join our menagerie of dogs, cats, rabbits and miniature horses!
A great therapy animal is friendly, confident, calm and likes visiting people. Dogs should be controllable on a leash, welcoming to strangers, non-aggressive with other dogs and have basic obedience skills. All pet teams must be evaluated and registered with a national pet therapy organization. We can assist you in navigating the registration process. Teams also are required to complete a comprehensive training program.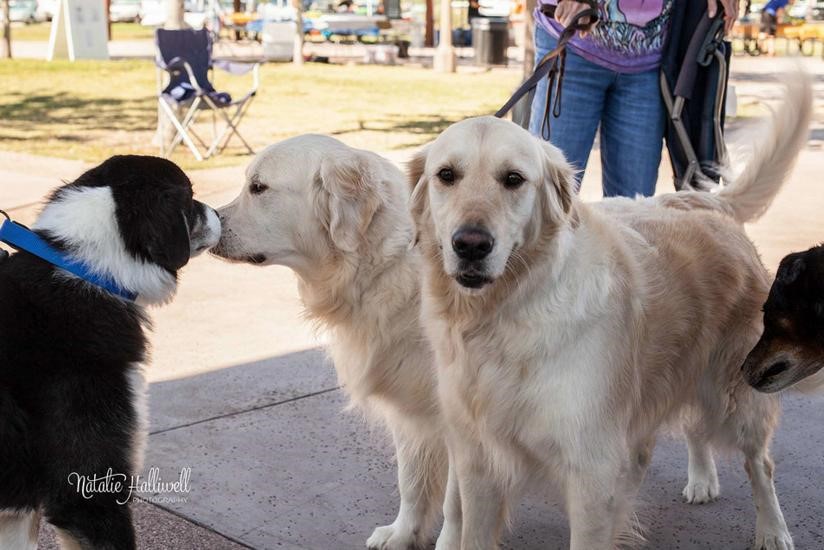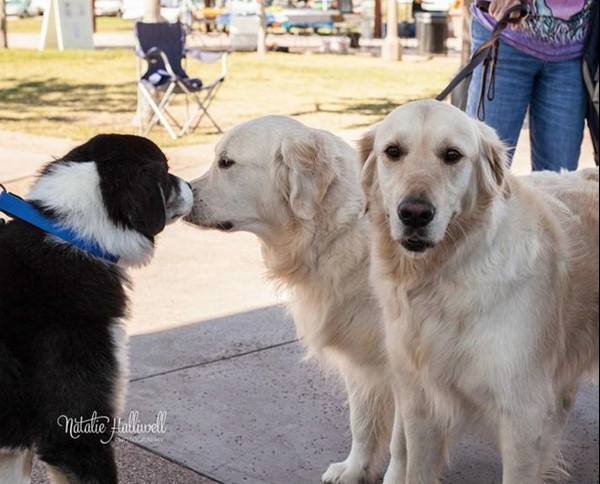 Pet therapy teams typically visit with patients from one to two hours per week in many different settings: skilled nursing and assisted living facilities, group homes, patients' private homes, and inpatient hospice homes.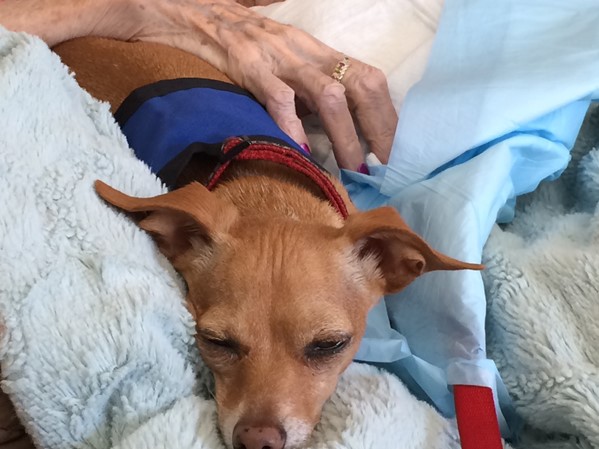 We have 120 Pet Connections Teams! To find out more, call (602) 636-6336.
Meet some of our therapists
Chip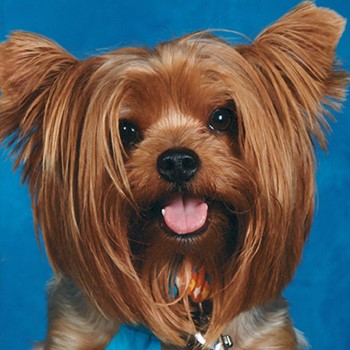 My Breed:
Yorkshire Terrier (Yorkie)
My Human Partner:
Lynn Multari
I've been an HOV Volunteer since:
2017
My interests, hobbies and talents:
I adore squeaky toys, and would rather have them than treats. I like to show how "Yorkie" I am by ripping them to shreds in a short time. I am much more interested in meeting people than in meeting other dogs (even though I don't mind other dogs, I just like people better). I love to go on car rides and when my person takes out my HOV vest, I turn around and around in circles until we go, because I know I am going to make people smile.

My work at HOV:
I visit wherever I am needed by Hospice of the Valley, but most especially in one-on-one situations in group or private homes. I love to make the people at HOV smile and pet me. A lot of them kiss me which admittedly makes me feel just a little embarrassed. I'm good at comforting bedbound clients by lying down with them and cuddling them, making them smile. Even though I have only been working for HOV for two years, my person has been volunteering since 2012.
I feel very important to have such a big job at HOV. When some of the people I visit put my picture on the wall, I am pretty sure I am the big boss. I don't know how much I get paid (my person handles that stuff), but I love my job so much I wouldn't care if it was nothing!
Cash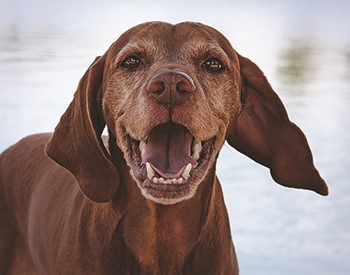 My Breed:
Vizsla
My Human Partner:
Ray Wentworth
I've been an HOV Volunteer since:
2012
My interests, hobbies and talents:
I have yet to find a person that I did not like or vice versa. I always have my tail wagging to show how gentle and friendly I am. In addition, I always keep a smile on my face. When I'm not working, I love going on long walks, tearing up tissue, and sitting next to my human Dad on the recliner.
My work at HOV:
I go many places for Hospice of the Valley! I consider our visits a joy and adore the chance to meet and make new friends. It's quite the bonus to receive plenty of pets and sometimes even get a snack or two.
Support Group
Pets are part of our families. Losing their constant companionship and unconditional love can be devastating. Hospice of the Valley hosts a Pet Loss Support Group for those grieving the loss of their beloved companion.