Furry friends bring

smiles

.
You and your best friend can become part of our Pet Connections program. Join our menagerie of dogs, cats, rabbits and miniature horses!
A great therapy animal is friendly, confident, calm and likes visiting people. Dogs should be controllable on a leash, welcoming to strangers, non-aggressive with other dogs and have basic obedience skills. All pet teams must be evaluated and registered with a national pet therapy organization. We can assist you in navigating the registration process. Teams also are required to complete a comprehensive training program.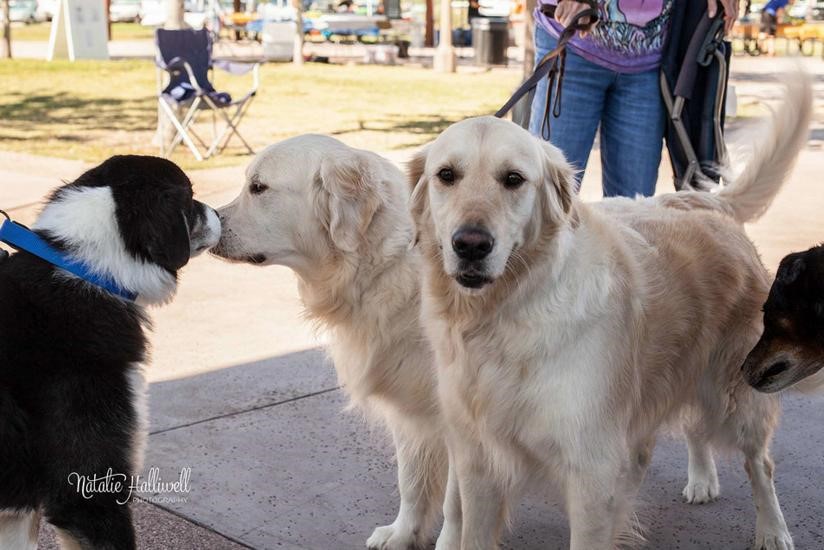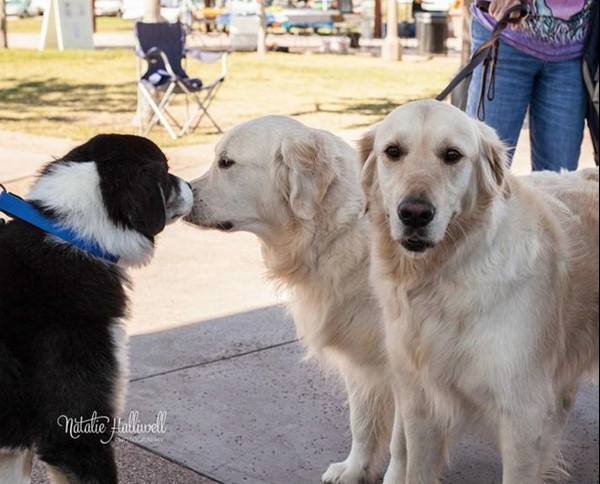 Pet therapy teams typically visit with patients from one to two hours per week in many different settings: skilled nursing and assisted living facilities, group homes, patients' private homes, and inpatient hospice homes.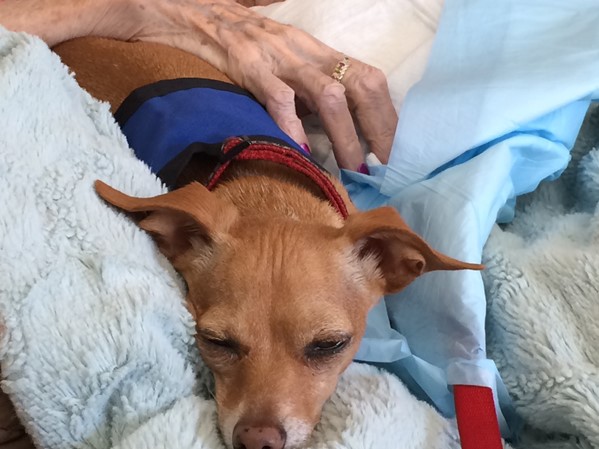 We have 90 Pet Connections Teams! To find out more, call (602) 636-6336.
Meet some of our therapists
Scarlet Rose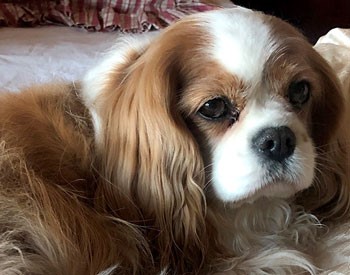 My Breed:
Cavalier King Charles Spaniel
My Human Partner:
Holly Bohling
I've been an HOV Volunteer since:
2019
My interests, hobbies and talents:
I am a retired champion show dog and former mama.  I still love to see a new puppy occasionally, but now that I am retired, I am always glad it belongs to someone else.   I love my morning walks and hunting in the backyard.  I am an excellent 'huntress!'  I like to help my dog mates find lizards, geckos and even mice.  We even once discovered a King snake!  It was a bit too big for me, so I left that one alone.  But I am proud to say that I have been able to capture many little critters in my time.  I am faster than the others in my pack and once I capture my prey, I really don't like to let it go.
I love people and meeting new humans.  I like it when they hold and pet me. I also love when someone plays the piano---- never fails to get me to fall fast asleep.  Who doesn't like a good nap?!
My work at HOV:
I love being a Hospice of the Valley Pet Connections therapy dog.  When I put on my blue HOV vest, I know exactly where we are going, and I am excited to be doing such important work. When we go on a visit, I trot right in the door with my best strut, knowing that I am doing good deeds that are most appreciated by all.   I am a mellow cavalier and sit quietly while someone greets and loves on me.  I love to sit on their lap, or just let them pet me if that is what they prefer.  Most people love to hold my ears since they are so smooth and silky.
Jaxon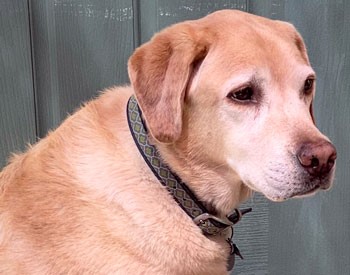 Breed:
Yellow Labrador Retriever
My Human Partner:
Lindsay Swingle
I've been an HOV Volunteer since:
2019
My interests, hobbies & talents:

I have a dual major: I am a certified Service Dog for my mom, Lindsay, and I am also a therapy dog. My job duties as a service dog include opening doors, helping Mom when she falls, and retrieving items for Mom. It may sound like a hard job, but it's easy for me. I love to wait and hear what I may do next to help my mom.
When I'm not doing either job, I enjoy visiting with neighbors, running in the forest, playing ball in the yard, and pulling ALL of my toys out of the toy box.
My work at HOV:
When I am doing my therapy duties, I especially enjoy working with Hospice of the Valley and visiting our patients in the group home where they live. In addition, I get to visit other friends in special-ed classrooms, a local hospital, and even a library where I simply sit back and listen to children read to me. This so-called working stuff is the life!
Support Group
Pets are part of our families. Losing their constant companionship and unconditional love can be devastating. Hospice of the Valley hosts a Pet Loss Support Group for those grieving the loss of their beloved companion.