Furry friends bring

smiles

.
You and your best friend can become part of our Pet Connections program. Join our menagerie of dogs, cats, rabbits and miniature horses!
A great therapy animal is friendly, confident, calm and likes visiting people. Dogs should be controllable on a leash, welcoming to strangers, non-aggressive with other dogs and have basic obedience skills. All pet teams must be evaluated and registered with a national pet therapy organization. We can assist you in navigating the registration process. Teams also are required to complete a comprehensive training program.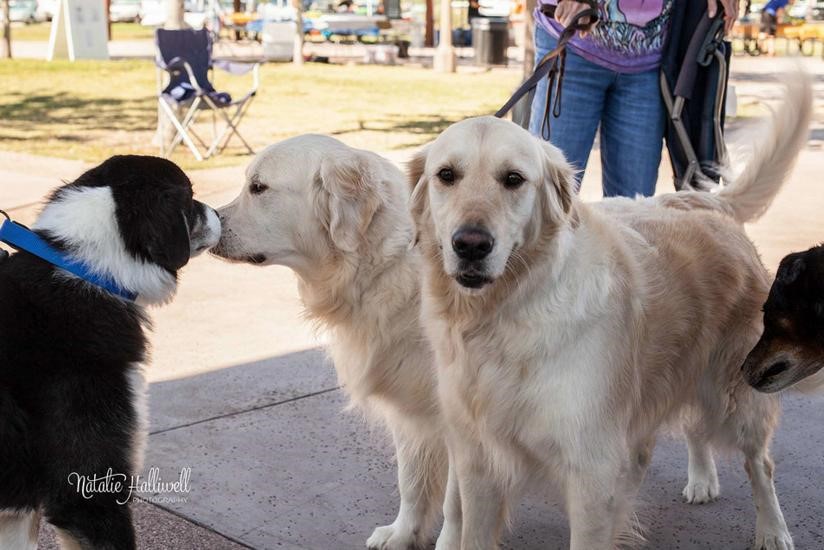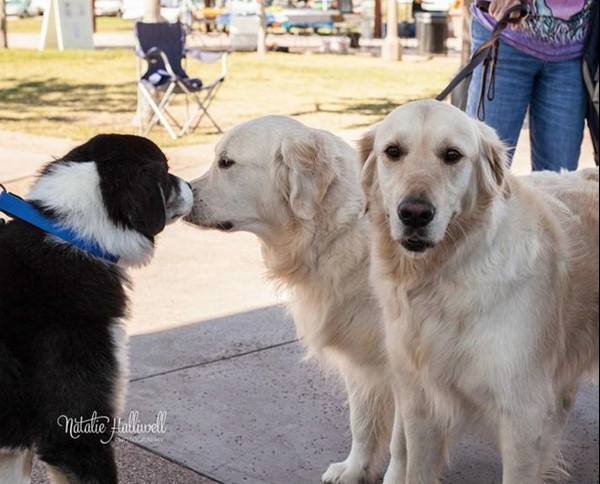 Pet therapy teams typically visit with patients from one to two hours per week in many different settings: skilled nursing and assisted living facilities, group homes, patients' private homes, and inpatient hospice homes.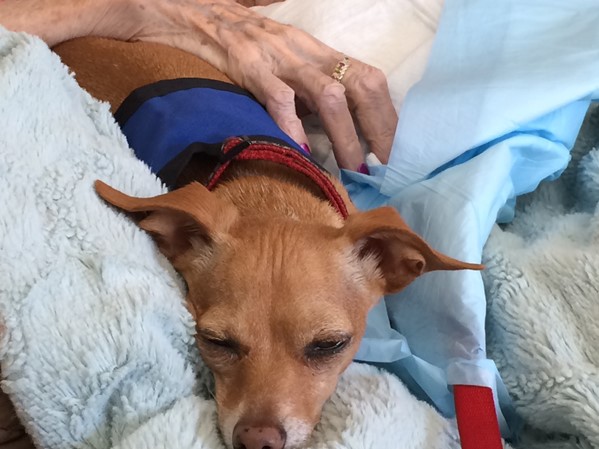 We have 120 Pet Connections Teams! To find out more, call (602) 636-6336.
Meet some of our therapists
Charlie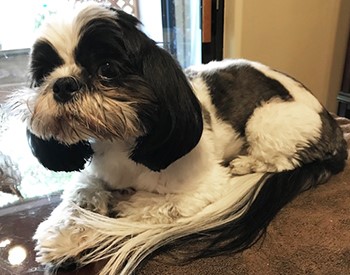 My Breed:
Shih Tzu

My Human Partner:
Rich Hunsinger

I've been an HOV Volunteer since:
2016

My interests, hobbies and talents:
I began taking obedience classes when I was 5 months old, which has made me a nice doggie that can make people happy. I am now 3 years old and am very proud to be credentialed by the Alliance of Therapy Dogs. My dad says that I am the essential member of our special HOV Pet Team. (What he doesn't know if that I can't get there without him.) Together my dad I do a lot of things, some of which he said he couldn't do without me. I like to run with my canine sister Emily, sit on the desk, eat treats and play with my green toy.

My work at HOV:
I'm a very lucky dog. I get to go to three different facilities for HOV each week. I meet wonderful people. Some of the people don't seem to feel so well until they see me. Others work there or are visiting their friends or family. All of them are very kind and pet me. What a great job this is!
Ash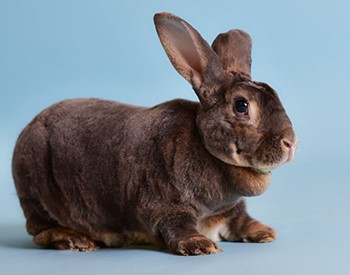 My Breed:
Standard Rex
My Human Partner:
Beth Ivins

I've been an HOV Volunteer since:
September 2015

My interests, hobbies and talents:
My name is Ash Ivins and I'm about six years old. I have really soft fur and an extremely sweet disposition. I am nicknamed a "velveteen rabbit" because my fur feels like velvet. I love running around my handler's living room, especially when I can chase Sam (a dog). I also like playing with Smudge the kitten. He likes to give me hugs. I love playing outside in the grass when it's cooler and where my mom, Beth, can watch over me. I love carrots and lettuce which I get every day. I'm trying to watch my weight so I'm keeping to my rabbit diet and exercising regularly!

I visit the Arizona State Fair and Maricopa County Fair each year where I've been interviewed on the local news.

My work at HOV:
My mom says I make her happy when I just sit by her and let her pet me. Little does she know it makes me happy as well. In fact, I love meeting new people and snuggling with everyone. And that's how I became a therapy rabbit. I really enjoy visiting HOV patients and staff because making people happy and bringing smiles makes me happy and smile as well.
Support Group
Pets are part of our families. Losing their constant companionship and unconditional love can be devastating. Hospice of the Valley hosts a Pet Loss Support Group for those grieving the loss of their beloved companion.