Furry friends bring

smiles

.
You and your best friend can become part of our Pet Connections program. Join our menagerie of dogs, cats, rabbits and miniature horses!
A great therapy animal is friendly, confident, calm and likes visiting people. Dogs should be controllable on a leash, welcoming to strangers, non-aggressive with other dogs and have basic obedience skills. All pet teams must be evaluated and registered with a national pet therapy organization. We can assist you in navigating the registration process. Teams also are required to complete a comprehensive training program.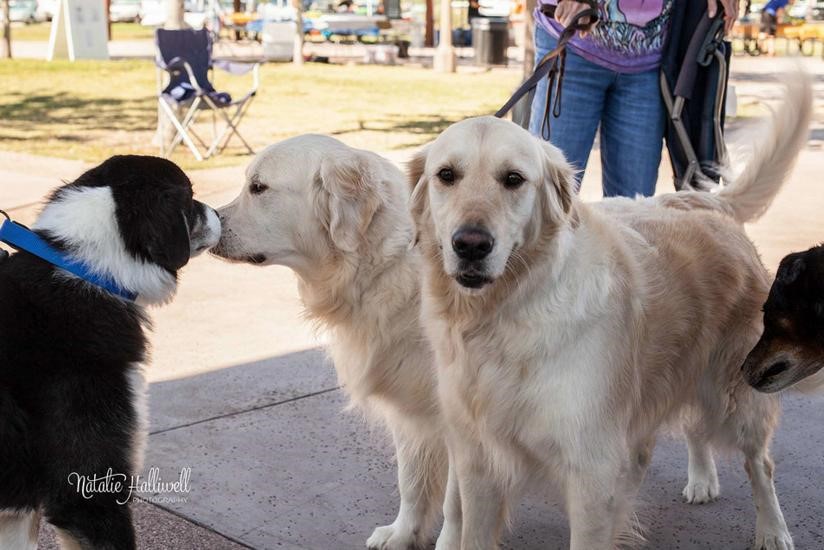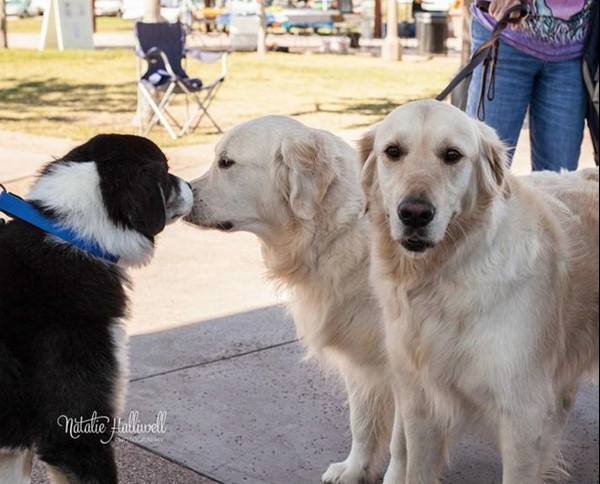 Pet therapy teams typically visit with patients from one to two hours per week in many different settings: skilled nursing and assisted living facilities, group homes, patients' private homes, and inpatient hospice homes.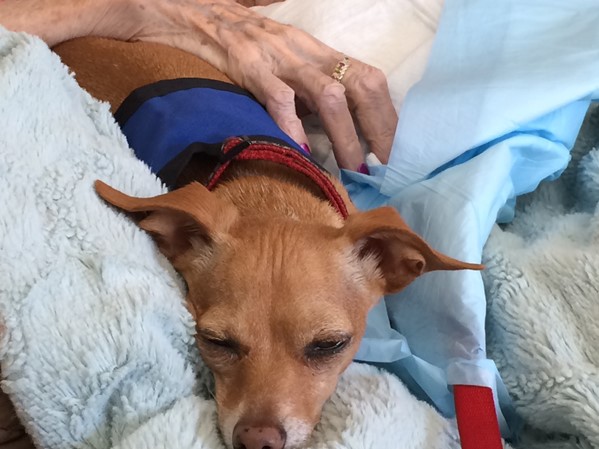 We have 90 Pet Connections Teams! To find out more, call (602) 636-6336.
Meet some of our therapists
Ginger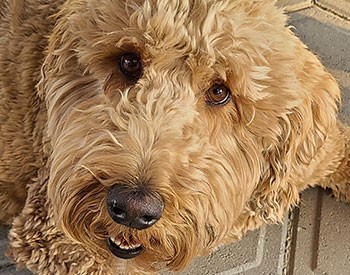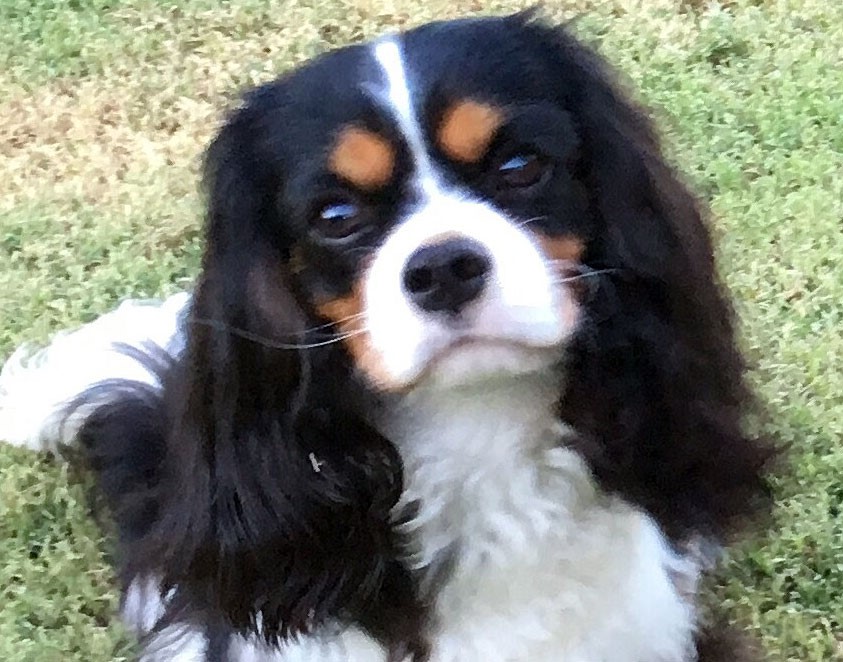 Breed:
Goldendoodle
My Human Partner:
Ed Berg
I've been an HOV Volunteer since:
2021
My interests, hobbies & talents:
I feel like it's my job to bring smiles to everyone's face. I even also help my human by becoming his service dog. Two great jobs at once!
My work at HOV:
When I was very young, my dad recognized that I have intuition about people and caring for them. I'm so proud and happy that he knew to make me a therapy dog and join Hospice of the Valley.
CJ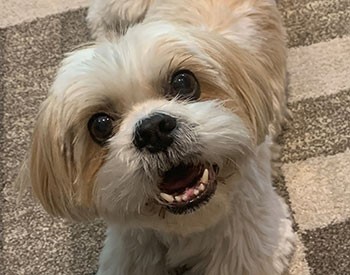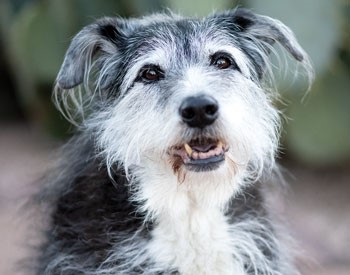 Breed:
Shih Tzu/Lhasa Apso
My Human Partner:
Jennifer Clack
I've been an HOV Volunteer since:
2021
My interests, hobbies & talents:
My two greatest interests in life are people and food. I wag my tail to greet every person I see - people call me a 'good will ambassador'. I gobble down my daily meals, but my favorites are mommy's small treats of bacon, eggs, and hamburger. I am a meat eater, and if mommy drops a piece of vegetable on the floor, it could sit there for a month for all I care as I'm not going near it. I love our daily walks which are 2 miles a day minimum, not too shabby for a little guy like me. Bones are terrific, and I love chew toys which I punch with my paws to make as much noise as I can, especially when mommy is trying to sleep. I like to lay with my legs straight back which is called a 'sploot'. I enjoy other dogs but NOT cats. 
My work at HOV:
I am new to HOV in 2021, but my calm and loving demeanor is perfect for this type of work. I have been volunteering for several years as a therapy dog and every time one of my volunteer vests goes on my little body I jump to the ceiling with excitement! Yippee we get to go out and help people and they will pet me! 
Support Group
Pets are part of our families. Losing their constant companionship and unconditional love can be devastating. Hospice of the Valley hosts a Pet Loss Support Group for those grieving the loss of their beloved companion.