Furry friends bring

smiles

.
You and your best friend can become part of our Pet Connections program. Join our menagerie of dogs, cats, rabbits and miniature horses!
A great therapy animal is friendly, confident, calm and likes visiting people. Dogs should be controllable on a leash, welcoming to strangers, non-aggressive with other dogs and have basic obedience skills. All pet teams must be evaluated and registered with a national pet therapy organization. We can assist you in navigating the registration process. Teams also are required to complete a comprehensive training program.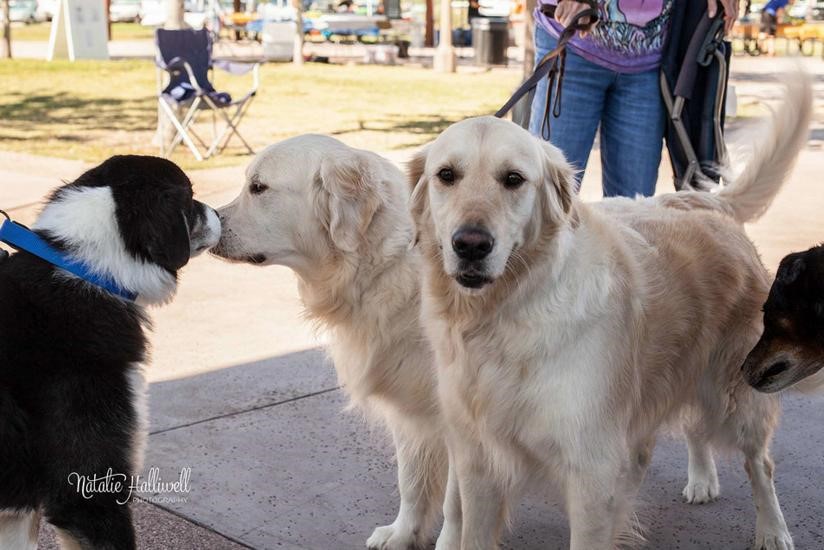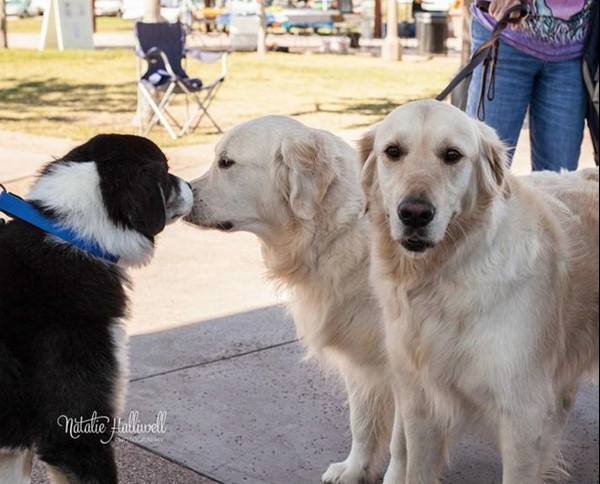 Pet therapy teams typically visit with patients from one to two hours per week in many different settings: skilled nursing and assisted living facilities, group homes, patients' private homes, and inpatient hospice homes.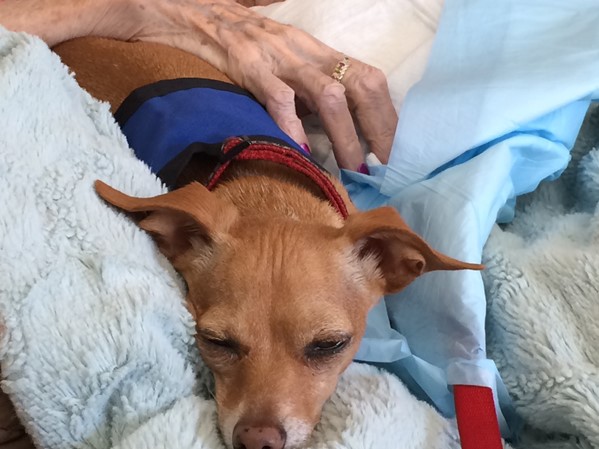 We have 120 Pet Connections Teams! To find out more, call (602) 636-6336.
Meet some of our therapists
Spencer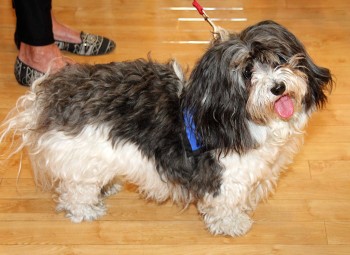 Therapist Name:
Spencer Retchin

My Breed:
Havanese

My Human Partner:
Betsy Retchin

I've been an HOV Volunteer since:
2014

My interests, hobbies and talents:
I am a professional dancer (for treats of course!) and am willing to give lessons for free. I love to watch all the beautiful birds that fly into our yard. My favorite hobby is visiting patients.

My work at HOV:
I visit patients weekly at Hospice of the Valley's Gardiner Home and at group homes where people who love little dogs live. I like to sit next to them or on their laps, which is great since I get to look at them and they get to pet me. I also meet and greet visitors who happen my way while I'm out on my visits. Sometimes I'm lucky enough to say hi to the community people who come to our Hospice of the Valley events. I just love all the attention! Last but not least, since I'm also good with kids, I visit our New Song Center for Grieving Children.
Shanti & Gretchen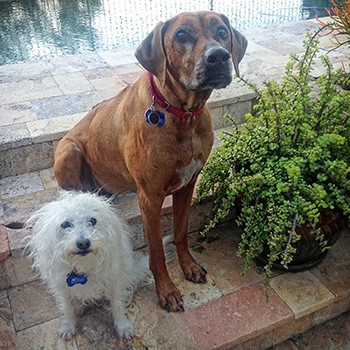 Breeds:
Rhodesian Ridgeback and Terrier Mix

Our Human Partner:
Kathy Krishnan

I've been an HOV volunteer since:
2012 and 2016, respectively

Our interests, hobbies & talents:
Shanti and Gretchen love to hike with their mom and dad, but Gretchen makes fun of Shanti because she doesn't like to get her feet wet and she's so slow on the trails! Shanti says she's all about taking in the scenery! Shanti and Gretchen both have a lot of commands and tricks they use to bring smiles to the HOV patients they visit.

Why we enjoy our work at HOV:
Because Shanti is a big girl and Gretchen is little, they visit with patients and families in different ways. Shanti is sometimes mistaken for a boy since she's so big, so on her visits, she wears her pearl necklace so people know she's a girly girl! To show off her skills, she carries a basket with all her commands inside and allows patients to pick one from the basket to perform. She's a bit of a show off!

According to her mom, Gretchen can be a bit of a wild child at home, but when she puts her HOV vest on, she's all business. Gretchen loves cuddling up next to her patients, either in their lap, on a bed or right next to them on a chair. One of her favorite facility rooms to visit is the beauty shop where all the ladies laugh at her wild hairdo!

Both girls love visiting their friends in group homes and skilled nursing facilities and hope that they provide some joy to others.
Support Group
Pets are part of our families. Losing their constant companionship and unconditional love can be devastating. Hospice of the Valley hosts a Pet Loss Support Group for those grieving the loss of their beloved companion.