Furry friends bring

smiles

.
You and your best friend can become part of our Pet Connections program. Join our menagerie of dogs, cats, rabbits and miniature horses!
A great therapy animal is friendly, confident, calm and likes visiting people. Dogs should be controllable on a leash, welcoming to strangers, non-aggressive with other dogs and have basic obedience skills. All pet teams must be evaluated and registered with a national pet therapy organization. We can assist you in navigating the registration process. Teams also are required to complete a comprehensive training program.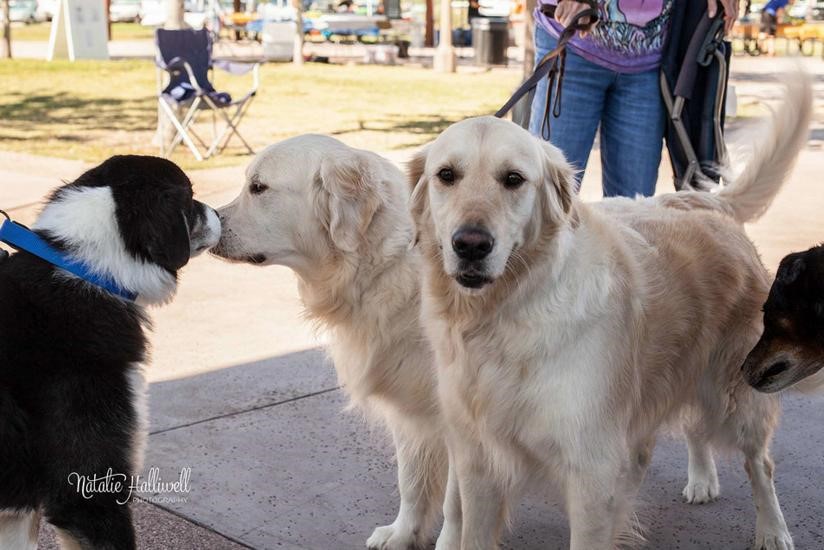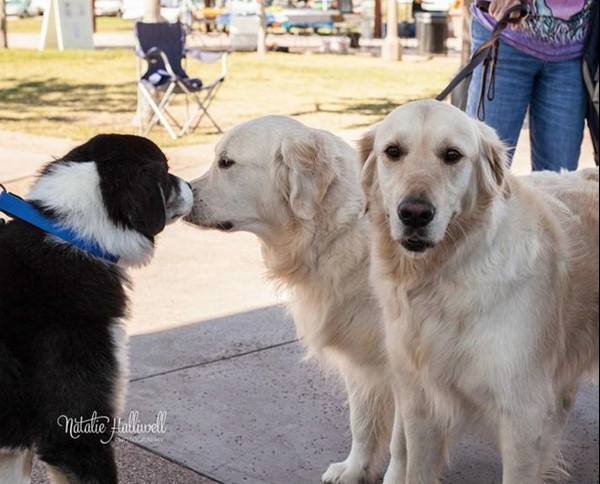 Pet therapy teams typically visit with patients from one to two hours per week in many different settings: skilled nursing and assisted living facilities, group homes, patients' private homes, and inpatient hospice homes.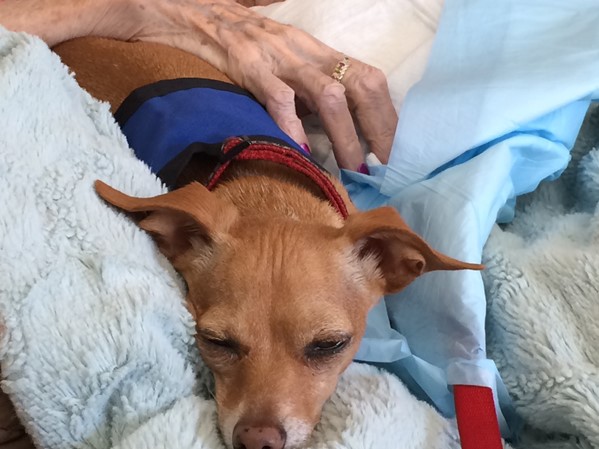 We have 120 Pet Connections Teams! To find out more, call (602) 636-6336.
Meet some of our therapists
Duncan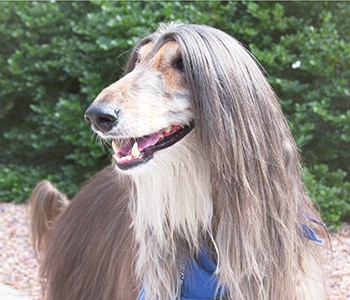 My Breed:
Afghan Hound
My Human Partners:
John and Pam Hickey
I've been an HOV Volunteer since:
2015
My interests, hobbies and talents:
Duncan was born in Phoenix in 2010 among a litter of twelve. Although he was bred to be a show dog, he was disqualified for congenital issues. Thankfully his human parents had no desire to show him anyway. Instead they intended to train him to be a therapy dog when they adopted him as a young puppy. Duncan was a born natural at his therapy work and required less training than his humans!
Duncan gets brushed every day and a shower once a week, complete with conditioning and combing of his long, lovely locks. He goes for long walks each day with his human Dad and big adopted sister (Yana Rose, another blue brindle Afghan Hound whom he loves very much). Weighing 61 pounds, Duncan thinks of himself as a "little" dog and likes other little dogs. His favorite pastimes are keeping the sofa or bed warm and hanging out with his Dad. No day is complete without his regular, passionate patrols of the backyard for cats. He loves to go for car rides, the longer the better.
My work at HOV:
Duncan has been a therapy dog since he was one year old. As an Afghan Hound, he is the perfect height to lay his head in a patient's lap or bedside for a gentle pat on his head and rub behind his ear. If offered a treat by a patient, he gently takes it from their delicate hands, as if he understands how fragile they are. He is very sensitive and actually cried with a grieving family. Duncan has a diverse resume with HOV, including Ryan House, skilled nursing facilities, memory units, private homes and employee wellness visits at several HOV locations. He knows he is going to work when his Dad puts his HOV scarf on him.
Spencer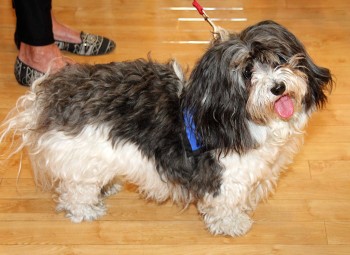 Therapist Name:
Spencer Retchin

My Breed:
Havanese

My Human Partner:
Betsy Retchin

I've been an HOV Volunteer since:
2014

My interests, hobbies and talents:
I am a professional dancer (for treats of course!) and am willing to give lessons for free. I love to watch all the beautiful birds that fly into our yard. My favorite hobby is visiting patients.

My work at HOV:
I visit patients weekly at Hospice of the Valley's Gardiner Home and at group homes where people who love little dogs live. I like to sit next to them or on their laps, which is great since I get to look at them and they get to pet me. I also meet and greet visitors who happen my way while I'm out on my visits. Sometimes I'm lucky enough to say hi to the community people who come to our Hospice of the Valley events. I just love all the attention! Last but not least, since I'm also good with kids, I visit our New Song Center for Grieving Children.
Support Group
Pets are part of our families. Losing their constant companionship and unconditional love can be devastating. Hospice of the Valley hosts a Pet Loss Support Group for those grieving the loss of their beloved companion.