Furry friends bring

smiles

.
You and your best friend can become part of our Pet Connections program. Join our menagerie of dogs, cats, rabbits and miniature horses!
A great therapy animal is friendly, confident, calm and likes visiting people. Dogs should be controllable on a leash, welcoming to strangers, non-aggressive with other dogs and have basic obedience skills. All pet teams must be evaluated and registered with a national pet therapy organization. We can assist you in navigating the registration process. Teams also are required to complete a comprehensive training program.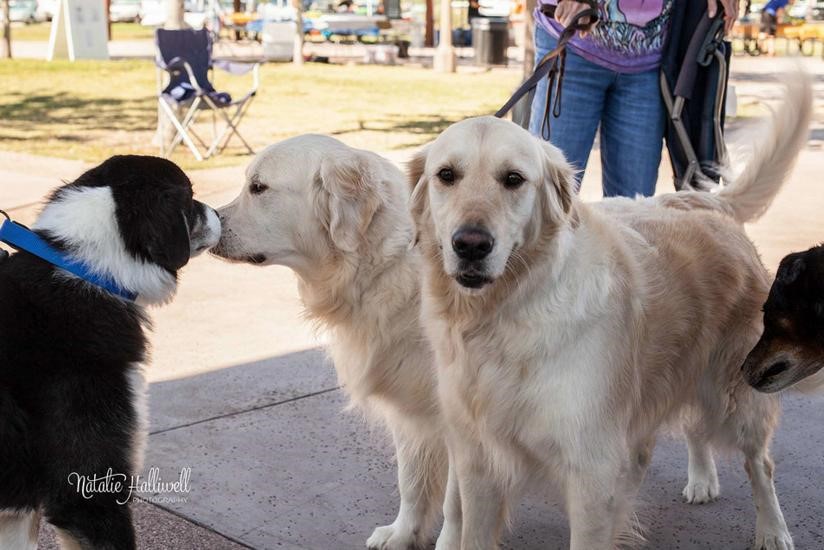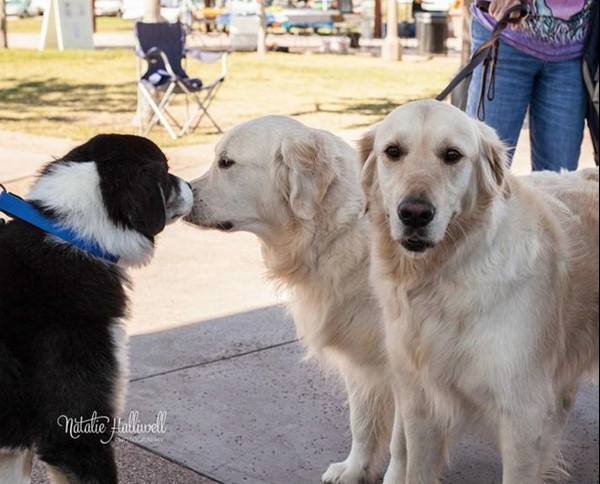 Pet therapy teams typically visit with patients from one to two hours per week in many different settings: skilled nursing and assisted living facilities, group homes, patients' private homes, and inpatient hospice homes.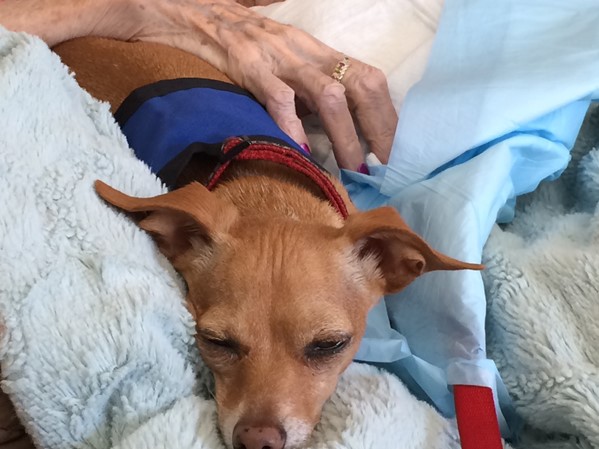 We have 120 Pet Connections Teams! To find out more, call (602) 636-6336.
Meet some of our therapists
Ty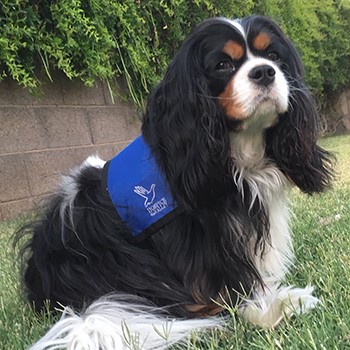 My Breed:
Cavalier King Charles Spaniel

My Human Partner:
Jane Conrow

I've been an HOV Volunteer since:
2017

My interests, hobbies and talents:
Besides food, I love to learn new tricks and compete in obedience trials. There's nothing I like better than retrieving, running through tunnels and jumping over different obedience obstacles. My owner calls it training, but I call it fun—and if I do well, I just might get a cookie!

My work at HOV:
Being a Cavalier, I'm naturally very people-oriented. I rarely encounter a lap I don't like or a person that couldn't use a good doggie cuddle, so being on a pet therapy team for Hospice of the Valley is right up my alley. We get to meet so many wonderful people while doing our visits: patients, their family and friends, as well as facility staff. I love bringing smiles to people's faces. It never gets boring. Finally, between you and me, my owner is a little shy, so I break the ice for her and make it easier for her to meet and talk to new people.
Addy
Therapist Name:
Addy Savage
My Breed:
Black Lab
My Human Partner:
Kimber Savage
I've been an HOV Volunteer since:
2013
My interests, hobbies and talents:
It depends what day you ask me what my favorite activity is. Some days doing cannonballs off the diving board into the pool or off the swim step into the lake is the best thing ever. But, if I'm hiking those beautiful trails, well, that's the most fun ever. Or, if you wanna throw a ball for me for seven hours straight, I'm definitely in. In fact, if you want to go for a run, or a drive, have a puppy play date, visit friends, or let me run beside you while you ride your bike or hey, even take a big fat nap, well, those are all the best days ever for sure! As you can see I'm an active, multi-faceted girl!
My work at HOV:
Belonging to the noble and hardy breed of Labrador Retriever, I have a strong work ethic and take my job very seriously. Although I must admit that my willing-to-please personality makes it kind of easy. I'm super lucky to visit all the amazing kiddos at Ryan House. Some of them let me lay my head in their lap while others take me for walks in their wheelchairs down the halls or let me participate in their parades. Sometimes I even help out in the craft room where I get stickers put all over my body! Once in a while I'm privileged to help somebody super shy come out of their shell. I know I did good when it makes the human mommies get leaky eyes. Don't tell my boss, but I think I appreciate the love and joy that everyone at Ryan House—including the staff and other volunteers—gives me as much as the love and joy I hope I bring to everyone there.
Support Group
Pets are part of our families. Losing their constant companionship and unconditional love can be devastating. Hospice of the Valley hosts a Pet Loss Support Group for those grieving the loss of their beloved companion.