Furry friends bring

smiles

.
You and your best friend can become part of our Pet Connections program. Join our menagerie of dogs, cats, rabbits and miniature horses!
A great therapy animal is friendly, confident, calm and likes visiting people. Dogs should be controllable on a leash, welcoming to strangers, non-aggressive with other dogs and have basic obedience skills. All pet teams must be evaluated and registered with a national pet therapy organization. We can assist you in navigating the registration process. Teams also are required to complete a comprehensive training program.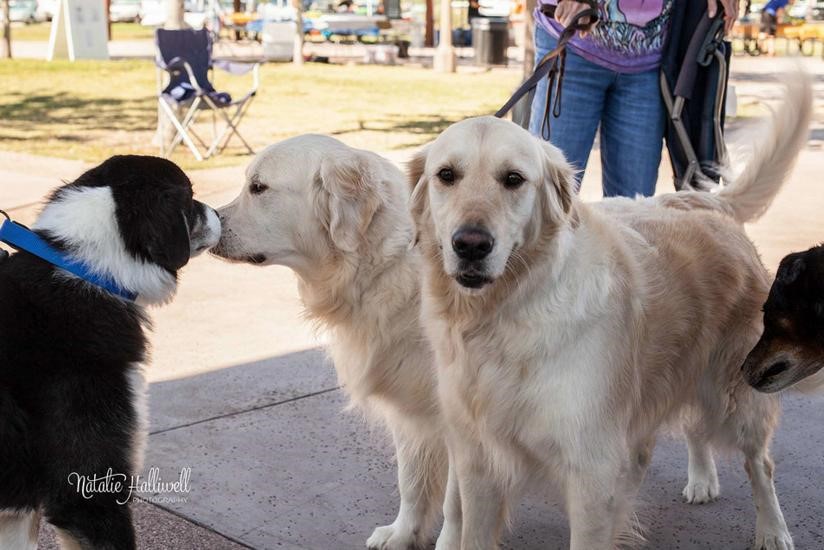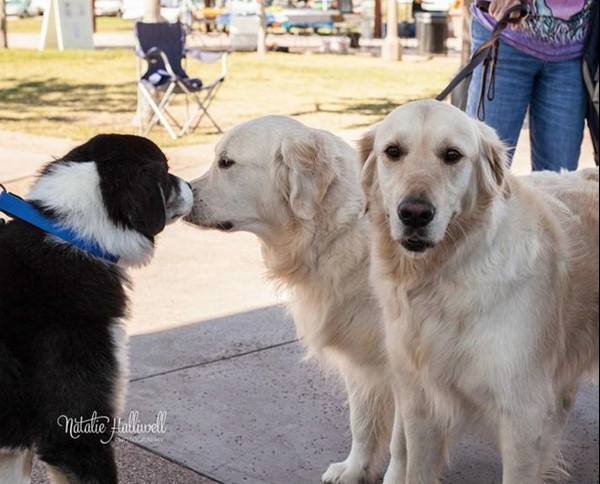 Pet therapy teams typically visit with patients from one to two hours per week in many different settings: skilled nursing and assisted living facilities, group homes, patients' private homes, and inpatient hospice homes.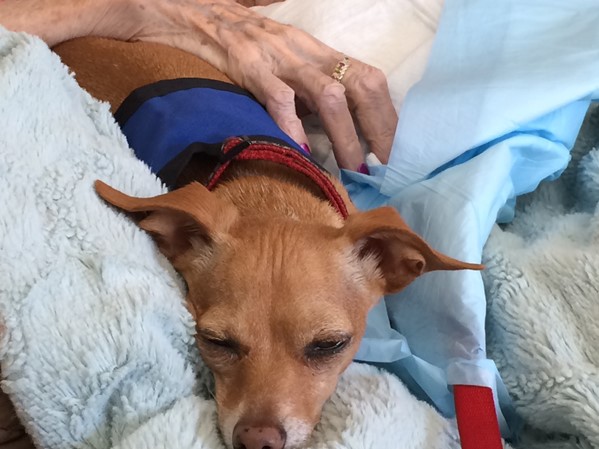 We have 120 Pet Connections Teams! To find out more, call (602) 636-6336.
Meet some of our therapists
Cash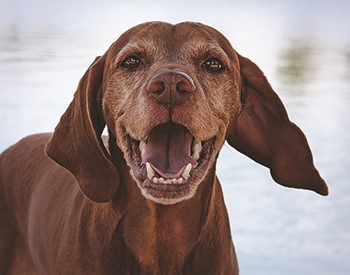 My Breed:
Vizsla
My Human Partner:
Ray Wentworth
I've been an HOV Volunteer since:
2012
My interests, hobbies and talents:
I have yet to find a person that I did not like or vice versa. I always have my tail wagging to show how gentle and friendly I am. In addition, I always keep a smile on my face. When I'm not working, I love going on long walks, tearing up tissue, and sitting next to my human Dad on the recliner.
My work at HOV:
I go many places for Hospice of the Valley! I consider our visits a joy and adore the chance to meet and make new friends. It's quite the bonus to receive plenty of pets and sometimes even get a snack or two.
Papi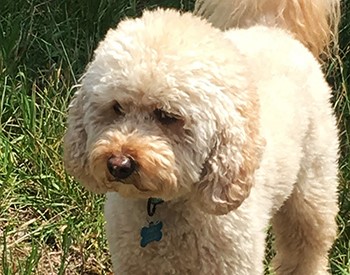 My Breed:
Miniature Labradoodle
My Human Partner:
Jean Nictakis
I've been an HOV Volunteer since:
2017
My interests, hobbies and talents:
I was born in 2011. I love being with people young and old. Using my speed and agility, I love to chase the quail and bunnies in my yard. Though I've yet to catch one yet (darn!), it doesn't stop me from trying. My mom says I'm "acutely visual," whatever that means. All I know is that I enjoy watching TV, especially when animals appear. I love to socialize with them, though our communications is somewhat one-sided for some reason. I find it thrilling nonetheless.
My work at HOV:
I have enjoyed visiting a patient for almost a year now. I like it when patients with dementia pet me and reminisce. I feel very important because I know that spending time with me may be the highlight of their day. I certainly enjoy the attention and the glorious petting, too!
Support Group
Pets are part of our families. Losing their constant companionship and unconditional love can be devastating. Hospice of the Valley hosts a Pet Loss Support Group for those grieving the loss of their beloved companion.