Furry friends bring

smiles

.
You and your best friend can become part of our Pet Connections program. Join our menagerie of dogs, cats, rabbits and miniature horses!
A great therapy animal is friendly, confident, calm and likes visiting people. Dogs should be controllable on a leash, welcoming to strangers, non-aggressive with other dogs and have basic obedience skills. All pet teams must be evaluated and registered with a national pet therapy organization. We can assist you in navigating the registration process. Teams also are required to complete a comprehensive training program.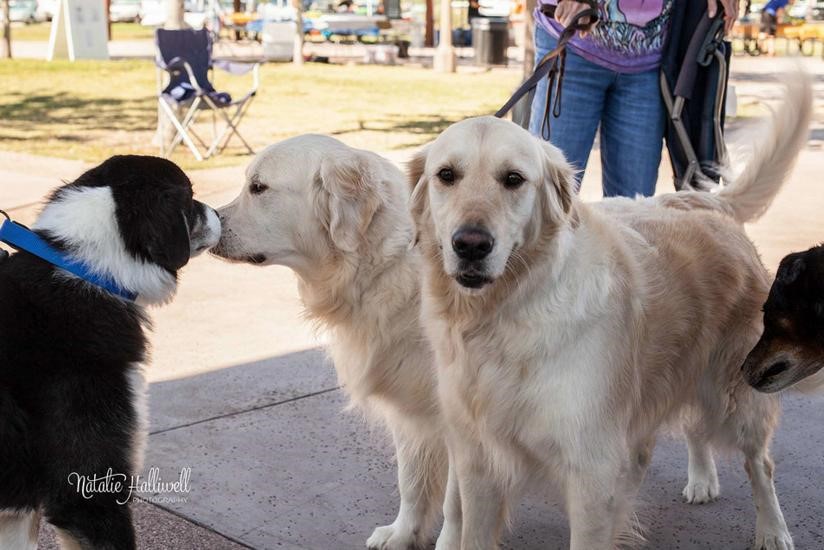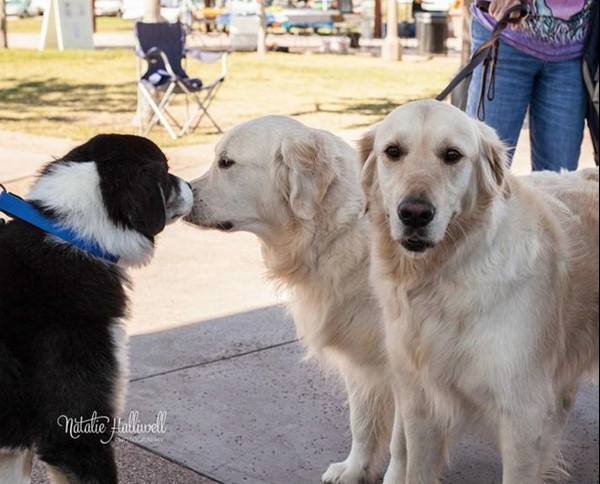 Pet therapy teams typically visit with patients from one to two hours per week in many different settings: skilled nursing and assisted living facilities, group homes, patients' private homes, and inpatient hospice homes.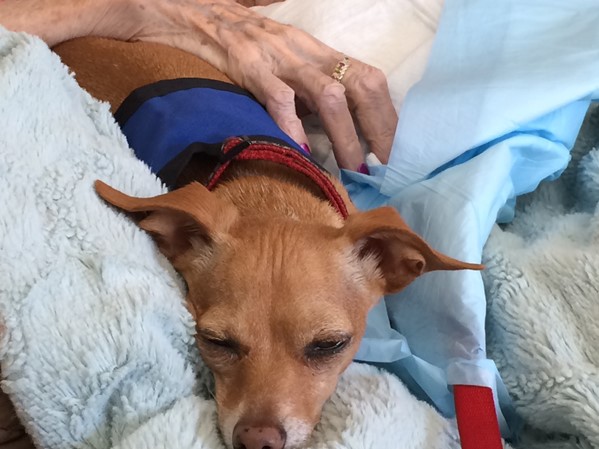 We have 120 Pet Connections Teams! To find out more, call (602) 636-6336.
Meet some of our therapists
Koko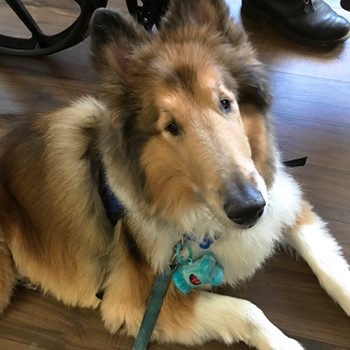 Breed:
Rough Collie
My Human Partner:
Beth Tokowitz
I've been an HOV volunteer since:
July 2015
My interests, hobbies & talents:
I love to receive tummy rubs and to have my hips and ears scratched! When you hit the right spot, you'll hear my "happy growls." I also love to go for walks and come home to chew on my rawhide bones. Of course, I love going for rides in the car. I don't do a lot of tricks, but there's one that I am really good at performing: since my bark is very loud, I have learned to use an "inside voice" when my mom and I are out visiting patients. That's important because I don't want to scare anyone.
Why I enjoy our work at HOV:
I learned all I know about how to be a great therapy dog from my mom and my big brother, Joe. I love being a therapy dog! Besides having one-on-one time with my mom, I get lots of attention and love from all of the people at the senior center we visit every week. I look forward to seeing all of my adopted friends because it makes me happy to make them happy. When my therapy vest comes out, I get so excited because I know it is visit day! Volunteering is the highlight of my week!
Leonard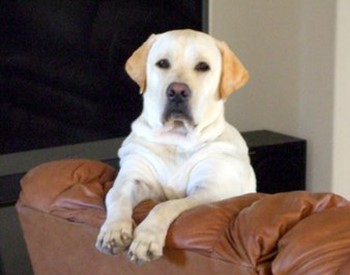 My Breed:
Yellow Labrador Retriever
My Human Partner:
Gary Artley
I've been an HOV Volunteer since:
2007
My interests, hobbies and talents:
Plain and simple, I just love visiting people, period! (Secretly I do love my dad best though.) When I'm not busy going around town working, I chew on my many, many toys. I'm old school however, so no squeaker toys for me, please. I pride myself at making all of my toys last forever; some are many years old.
My work at HOV:
I visit patients, families, staff, and anyone who might want to pet me. I like to go anywhere to do my job—to homes, palliative care units and skilled nursing facilities.
Support Group
Pets are part of our families. Losing their constant companionship and unconditional love can be devastating. Hospice of the Valley hosts a Pet Loss Support Group for those grieving the loss of their beloved companion.