Frequently Asked Questions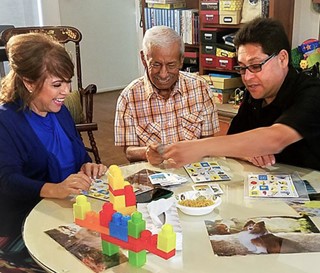 What if I can't always commit to 4 hours per week?
We will be happy to find the right assignment for you. Many of our volunteers provide service just a couple of hours per week.
What if I go on vacation?
Going on vacation or volunteering seasonally is no problem; just let us know your schedule.
What if I don't feel comfortable volunteering with patients?
There are many types of volunteer opportunities for you that don't involve patient care.  
Can I change to a different volunteer activity at some point?
Absolutely. We encourage involvement in a variety of volunteer activities and want you to feel satisfied.
Do I need to have my own pet to participate in the Pet Connections program?
Yes—our Pet Connection volunteers make visits with their registered pet therapy animals. We will be happy to inform you of the registration process.
What training is required to volunteer?
The amount of training you will need depends on your volunteer role. Patient care volunteers receive 24 hours of training.
Do I need clinical experience to be a volunteer?
No—you just need to be compassionate and willing to help.
I've been a hospice volunteer for another agency in the past. What do I need to do to volunteer for Hospice of the Valley?
We are glad to accept transfer volunteers from other hospices. We will review your past training and determine if anything else is needed.