Striving for
excellence.
Hospice of the Valley is committed to physician education in our community. We offer a comprehensive palliative care rotation that provides local medical students, residents and fellows with an in-depth overview of the basic principles of hospice and palliative medicine.
The rotation is individually tailored to meet the learning needs of specialties including: family practice, internal medicine, psychiatry, pediatrics, and surgery. Schedules include group orientation and field visits with individual palliative care specialists, including a physician, RN case coordinator, social worker, and chaplain. 
Learners may complete interactive online modules on the following palliative care topics: pain management, dyspnea, advance directives, dementia and delirium, cultural differences, substance abuse, personality disorders and hospice care.
Call us at (602) 636-5300.
Open Fellowship Opportunities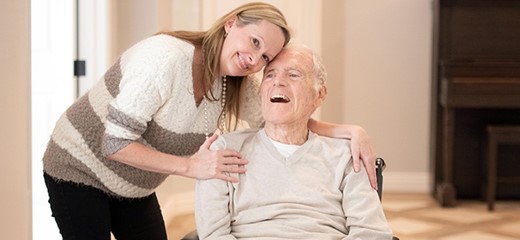 SOCIAL WORK FELLOWSHIP
Hospice of the Valley is honored to offer fellowships in a variety of fields of study, including hospice, palliative and dementia care—as well as fellowships for social workers and nurse practitioners.
Current opportunities are listed as they become available. We encourage you to apply!