Friendship Village Palliative Care Unit
We're
here

for you

When you need round-the-clock care, Hospice of the Valley has nine inpatient care homes located conveniently throughout the Valley to serve people in their communities.

Friendship Village is a premier senior living community in Tempe that offers a full range of options, from independent living to skilled nursing. Hospice of the Valley has a 14-bed palliative care unit at the facility with private rooms. People enter by crossing a bridge over water with lush foliage. The unit's common areas are bright and comfortable with contemporary furnishings.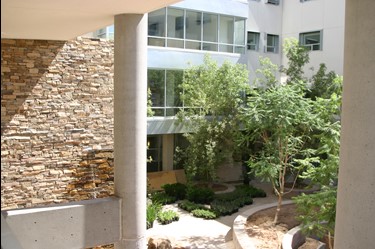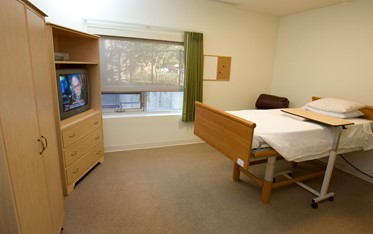 Stays in our inpatient care homes are short-term -- a transitional time to control symptoms until the patient can return home or be cared for in another setting.
Have questions about our inpatient services?  Give us a call 24/7 and we'll be happy to help.  
Call now: (480) 831-3281.
2525 E Southern Ave, Tempe, AZ 85282